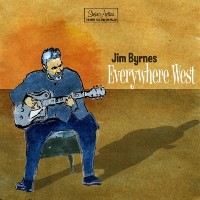 Juno Award winning Jim Byrnes has put out one of the bluesiest albums north of the Mississippi with the recent release of Everywhere West. This is the fourth collaboration with musician/producer Steve Dawson, the President of Black Hen Music. Putting these two together creates a gifted musically magical matchup dishing up the blues for the most discerning palate. From the drop of the needle on the first track, "Hot as a Pistol," which certainly lives up to the song title with blues riff riveting licks, Joe Cocker vocal haunts and Byrnes stroking the guitar producing an enviable blues and roots blend.
Everywhere West was recorded live with barely any overdubs and features Jim's band that has been following him around over the past six years: Steve Dawson on guitars, Keith Lowe on bass, and Geoff Hicks on drums. Rattling the ivories like so few can is Chris Gestrin on keyboards, Keith Bennett on harmonica, Jeanne Tolmie on backing vocals and the Daniel Lapp on fiddle and trumpet.
One of the most memorable tracks off the album is the rendition of Bobby "Blue" Bland's "Yield Not to Temptation." Dawson really delivers strong strokes on the banjo on this most memorable gospel track. Jeanne Tolmie and Byrnes blend handsomely throughout the song that lends itself to the best song revival ever.
Self admittedly Byrnes dedicated Everywhere West to "all those who have gone before" and there are historical hints littered throughout the entire twelve song collection. Whether he's reaching into the very being of his soul to deliver a Byrnes original "Storm Warning" or reaching into his pocket of musical magic on his version of Jimmy Reed's "Take Out Some Insurance on Me," Byrnes is releasing the pain of the blues and handing it, on a silver platter, to the listener giving them the opportunity to feel it as well.
This album has prompted me to dig into the rest of his musical library, if they are anything remotely close to this album, my blues collection will be complete.
Byrnes
is phenomenal at making you feel the blues with every note, go grab
Everywhere West
for the best musical magic of Canadian Blues.
By Dave Ferguson
Nov 24, 2010
[
reviews home
] [
list reviews
]
comments powered by

Disqus
More Reviews By Dave Ferguson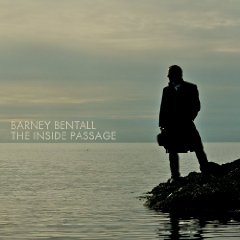 Barney Bentall
The Inside Passage
(True North)
Jan 12, 2010

Mark Berube And The Patriotic Few
Tailored to Fit
(Aquarius)
Nov 24, 2010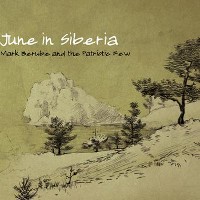 Mark Berube And The Patriotic Few
June in Siberia
(Aquarius)
Apr 26, 2011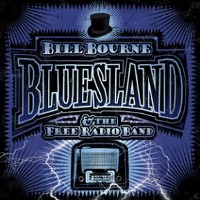 Bill Bourne & The Free Radio Band
Bluesland
(Self-Released)
Aug 9, 2011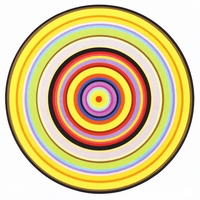 China Syndrome
Nothing's Not Worth Knowing
(Self-Released)
Feb 18, 2011

Cameron Scott Fraser
Promised Land
(Self-Released)
Oct 21, 2010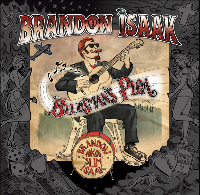 Brandon Isaak
Bluesman's Plea
(Self-Released)
Feb 13, 2012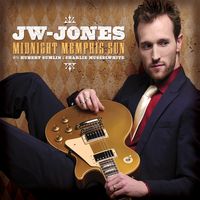 JW Jones with Sumlin & Musselwhite
Midnight Memphis Sun
(Northern Blues)
Oct 21, 2010

The Joys
Adventures In...
(Self-Released)
May 13, 2010

Mantler
Monody
(Blocks Recording Club)
Aug 30, 2010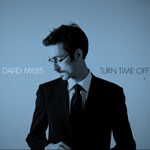 David Myles
Turn Time Off
(Self-Released)
Aug 30, 2010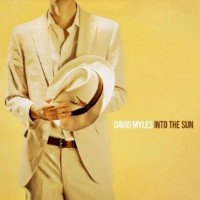 David Myles
Into The Sun
(Little Tiny)
Nov 19, 2011

Pale Whale
Pale Whale
(Self-Released)
Jun 17, 2011

Purple Hill
Bring On The Macho
(Escapegoat)
Jun 17, 2011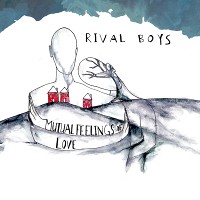 Rival Boys
Mutual Feelings of Love
(Self-Released)
Aug 9, 2011

Morgan Cameron Ross
Morgan Cameron Ross
(Sparks)
Jun 17, 2011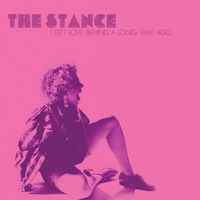 The Stance
I Left Love Behind A Long Time Ago
(Just Friends)
May 13, 2010


The Telepathic Butterflies
Wow And Flutter
(Rainbow Quartz)
Jun 28, 2010

Cory Weeds
The Many Deeds of Cory Weeds
(Cellar Live)
Aug 30, 2010

Whitehorse
Whitehorse
(Six Shooter)
Sep 30, 2011

Wild Domestic
Wild Domestic
(Out Of Sound)
Feb 13, 2012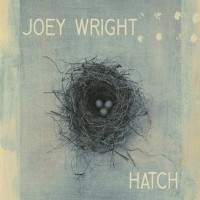 Joey Wright
Hatch
(Black Hen)
Apr 26, 2011

More Reviews For Black Hen artists
Various
Things About Comin' My Way: A Tribute to the Music of the Mississippi Sheiks
(Black Hen)
Sep 27, 2009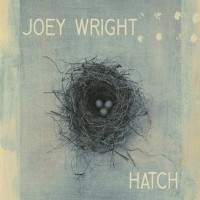 Joey Wright
Hatch
(Black Hen)
Apr 26, 2011