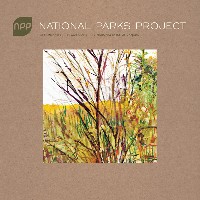 With 39 Canadian musicians recorded in 13 national parks across Canada you can start to imagine the breadth of sound that this album has. Amazingly, the 20 tracks flow together in the same way that Canada flows and changes as you drive from one coast to the other past crashing waves, through rolling hills, along rocky ridges, down curving roads and into smooth flowing fields. The evolving diversity truly makes this album what it is – unique.
The songs are snippets from soundtracks that were completed on expeditions consisting of three musicians and a filmmaker - a different crew for every province and territory. The 13 short films that came out of this artistic journey document a creative and cultural process shaped by the wilderness. I swear that you can almost tell where each track was recorded. The cold desolation in "Komatik Kowboys" (Andrew Whiteman on guitar and vocals) is unmistakably from Nunavut. With a Viking war horn (blown by Melissa Auf der Maur), "Mountaintops" reminds the listener of large boats coming to shore and must have been written in an eastern province, Newfoundland, in fact. Furthermore, it has an eerie atmosphere created by Melissa Auf der Maur on bass and pump organ, Sam Shalabi on oud and Jamie Fleming on guitar – a trio you might not usually expect a collaboration from but certainly a talented threesome.
If you expect a folksy and devotional tribute to Canada's countryside in a Stompin' Tom Connors style, you will be disappointed. Acoustic songs like "Welcome To The Dark" (with Old Man Luedecke's rootsy banjo, Tony Dekker's ringing alt-country voice, a little howl by Daniela Gesundheit) and "Wapusk" (with vocals by the Kathleen Edwards, slide guitar by Matt Mays) dot the album. Other songs show different interpretations of the country's patchwork of landscape and culture. The song "Grotto," for instance, is a relatively fast moving experimental number driven by off-kilter rhythms and beats. Saskatchewan's piece, recorded in Prince Albert National Park, comes as a surprise with a glittering melody from the Rebecca Foon's glockenspiel and Andre Ethier's ukulele, a relaxed bass-line from the cello and Mathieu Charbonneau's melodica drawling a slight allusion to a spaghetti-western near the end. Alberta's piece is another divergence from the expected with Laura Barrett's kalimba and seductive voice driving the song forward over the eclectic touches of Cadence Weapon's programming and Mark Hamilton's guitar.
The songs make an album that I'd describe with the same words I'd use to describe Canada: Beautiful, diverse, inspiring and one of a kind.
By Kat Dornian
Aug 6, 2011
[
reviews home
] [
list reviews
]
comments powered by

Disqus
More Reviews By Kat Dornian
1977
So Is The Sea
(Self-Released)
Dec 6, 2011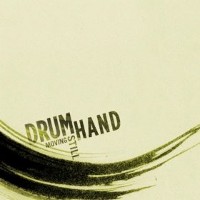 Drumhand
Moving Still
(Self-Released)
Feb 16, 2011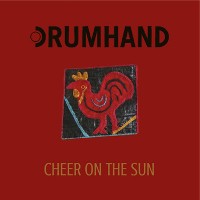 Drumhand
Cheer On The Sun
(Wax-A-Hot One)
May 16, 2013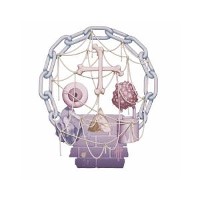 Huoratron
Cryptocracy
(Last Gang)
May 2, 2012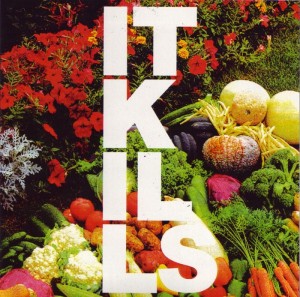 It Kills
It Kills
(Self-Released)
Sep 9, 2010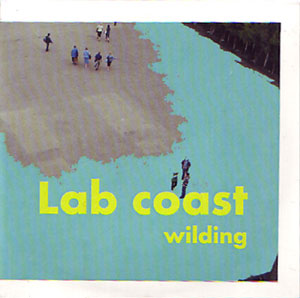 Lab Coast
Wilding
(Transit)
Sep 9, 2010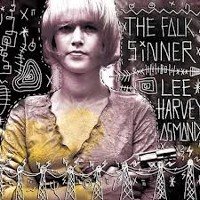 LeE HARVeY OsMOND
The Folk Sinner
(Latent)
Feb 18, 2013


maQLu
Black.Blood.Haze
(Self-Released)
Jan 25, 2011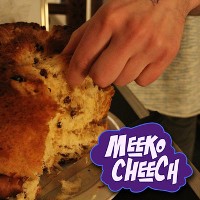 Meeko Cheech
Capricorn Sideways
(Self-Released)
Jan 15, 2012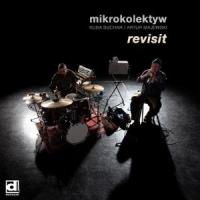 Mikrokolektyw
Revisit
(Delmark)
May 5, 2011

Milks & Rectangles
Milks & Rectangles
(Self-Released)
Aug 23, 2012

Ohama
Earth History Multiambient
(Self-Released)
Feb 16, 2011

The Pointillists
Everywhere And Nowhere At All
(Self-Released)
Jan 18, 2012

Raggedy Angry
How I Learned To Love Our Robot Overlords
(Synthetic Sounds)
Jan 25, 2011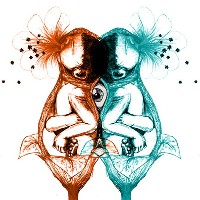 Rhoneil
Seeds
(Self-Released)
Jan 18, 2012

Daniel Romano
Come Cry With Me
(Normaltown)
Feb 18, 2013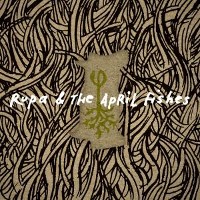 Rupa & The April Fishes
Build
(Electric Gumbo)
Oct 29, 2012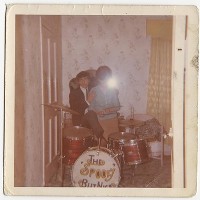 The Spooky But Nice
The Spooky But Nice
(Self-Released)
Aug 20, 2012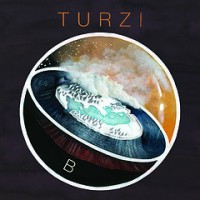 Turzi
B
(Record Makers)
Sep 9, 2010

Tyranahorse
Garbage Bears
(Self-Released)
Oct 29, 2012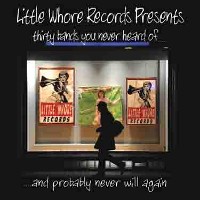 Various
Little Whore Records Presents Thirty Bands You Never Heard Of And Probably Never Will
(Little Whore)
Feb 16, 2011

More Reviews For Last Gang artists
Bear Mountain
XO
(Last Gang)
Dec 13, 2013

Boys Noize
Oi Oi Oi Remixed
(Last Gang)
Aug 10, 2008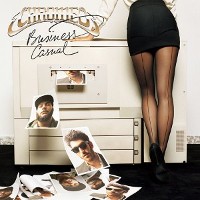 Chromeo
Business Casual
(Last Gang)
Feb 16, 2011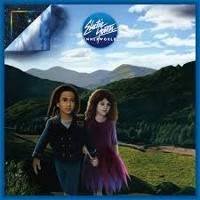 Electric Youth
Innerworld
(Last Gang)
Nov 10, 2014

Gazelle Twin
Unflesh
(Last Gang)
Nov 16, 2014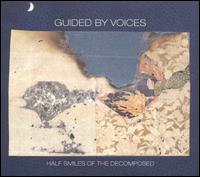 Guided By Voices
Half Smiles Of The Decomposed
(Last Gang)
Sep 29, 2004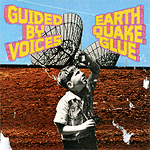 Guided By Voices
Earthquake Glue
(Last Gang)
Dec 28, 2003

Ryan Hemsworth
Alone for the First Time
(Last Gang)
Jan 27, 2015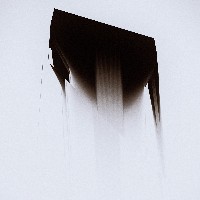 Hiawatha
Language
(Last Gang)
Nov 19, 2012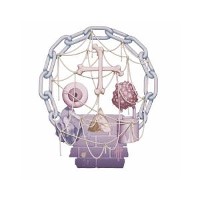 Huoratron
Cryptocracy
(Last Gang)
May 2, 2012

Mixhell
Spaces
(Last Gang)
Nov 1, 2013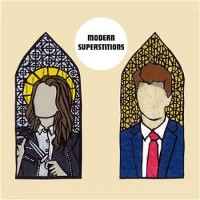 Modern Superstitions
All The Things We've Been Told
(Last Gang)
Nov 12, 2010

Modern Superstitions
Modern Superstitions
(Last Gang)
Nov 27, 2012

Mstrkrft
Fist Of God
(Last Gang)
May 10, 2009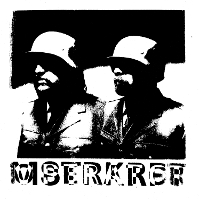 Mstrkrft
Operator
(Last Gang)
Sep 12, 2016

Ohbijou
Metal Meets
(Last Gang)
Oct 13, 2011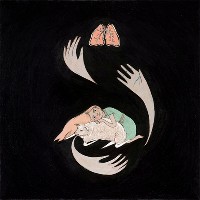 Purity Ring
Shrines
(Last Gang)
Oct 26, 2012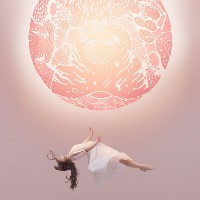 Purity Ring
Another Eternity
(Last Gang)
Mar 17, 2015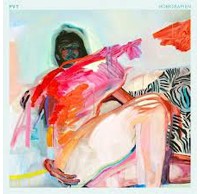 PVT
Homosapien
(Last Gang)
Mar 31, 2013

Silver Starling
Silver Starling
(Last Gang)
Jan 12, 2010

We Are Enfant Terrible
Explicit Pictures
(Last Gang)
Jul 18, 2011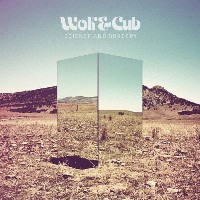 Wolf & Cub
Science And Sorcery
(Last Gang)
Jan 5, 2011