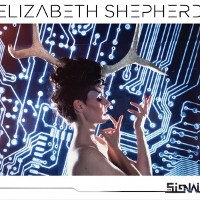 Elizabeth Shepherd's fourth album The Signal is a testament of ingenuity, progression and womanly strength wrapped in layers of jazz, pop and hipster groove.
Shepherd employs her ability to underpin smart lyrics with the construction of a soundscape that includes infectious urban beats, the slinky grooves of an electric Rhodes, samples of Lead Belly and Mother Theresa, a spacious synthesizer, steel pan, the trumpet of Kevin Turcotte and the star power of another forward thinking artist Lionel Loueke.
Her breathy voice, which sounds like it's made for singing gently swinging lullabies, is a juxtaposition to the subject matter of the songs on the album. It draws you in and leads you through issues of abuse and child marriages ("Lion's Den"), enforced monopolization of agriculture and the devastating results on the cotton farmers in India ("B.T. Cotton"), a tribute to the mother of Trayvon Martin ("Another Day"), as well as the complexities of love and expectations of motherhood. Difficult things to address, but all are done with compassion and an unwavering eye to the future.
It's hard to isolate one song as the go to for listening; they flow into each other and build to dramatic peaks, release and build again. They all deserve your attention. It's best to sit down and do it the old fashioned way – listen to the whole album.
The notable opener "Willow" features Lionel Loueke who infuses the song with West African nuances. "Lion's Den" sweeps you up on an ambient wave then delivers you to a dramatic Kevin Turcotte trumpet-buzzing peak, "On Our Way", and "Baby Steps" all hold the pain and joy and instincts of motherhood.
This album is the bold and highly creative voice of an artist who really cares about how her art represents societal views and herself as a woman.
You can't say that Elizabeth Shepherd creates outside the box. If The Signal is any indication, for Elizabeth Shepherd there is no box.
By Shelley Gummeson
Oct 3, 2014
[
reviews home
] [
list reviews
]
comments powered by

Disqus
More Reviews By Shelley Gummeson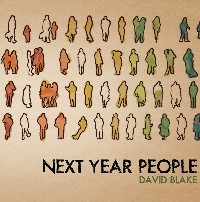 David Blake
Next Year People
(Self-Released)
Jan 15, 2014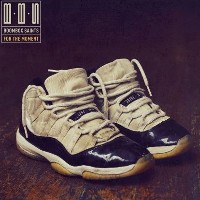 Boombox Saints
For The Moment
(Self-Released)
Nov 6, 2012


Andru Branch
The Only Constant
(Self-Released)
Jul 1, 2008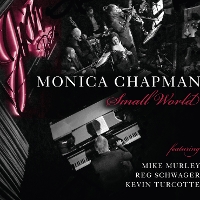 Monica Chapman
Small World
(Self-Released)
Apr 7, 2017

Anita Eccleston Trio
Anita Eccleston Trio
(Self-Released)
Apr 4, 2013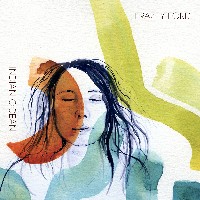 Frazey Ford
Indian Ocean
(Nettwerk)
Oct 13, 2014

June Garber
This I Know
(Self-Released)
Jun 28, 2016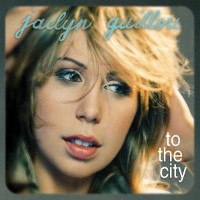 Jaclyn Guillou
To The City
(Self-Released)
Apr 1, 2011

Jaclyn Guillou
The Lover's Walk
(Self-Released)
Apr 7, 2014


The Harpoonist & The Axe Murderer
A Real Fine Mess
(Tonic)
Oct 3, 2014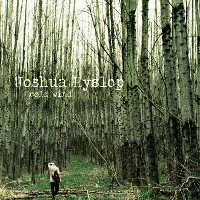 Joshua Hyslop
Cold Wind
(Nettwerk)
Aug 23, 2011

Joshua Hyslop
Where The Mountain Meets The Valley
(Nettwerk)
Jul 10, 2012

The Kirby Sewell Band
Girl With a New Tattoo
(Smelly Cat)
Nov 13, 2014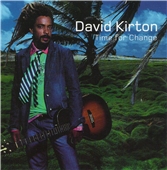 David Kirton
Time For Change
(Self-Released)
Oct 21, 2008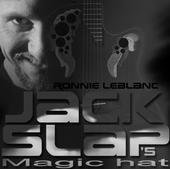 Ronnie LeBlanc
Jack Slap's Magic Hat
(Beehive)
Jan 5, 2008

Usra Leedham
The Architects Wound
(Bad Reputation)
Nov 25, 2007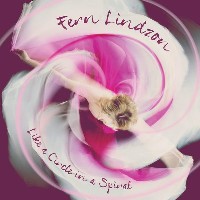 Fern Lindzon
Like a Circle in A Spiral
(iatros)
Aug 28, 2014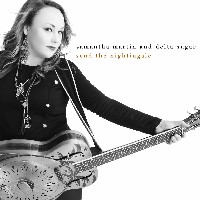 Samantha Martin & Delta Sugar
Send the Nightingale
(Rench)
Mar 10, 2015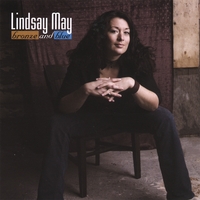 Lindsay May
Bronze And Blue
(Self-Released)
Oct 21, 2008

My Son The Hurricane
Cashing A Dead Man's Cheque
(Vegas Funeral)
Mar 14, 2013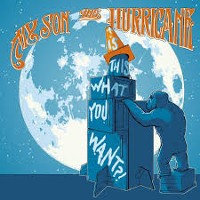 My Son The Hurricane
Is This What You Want?!
(Vegas Funeral Records)
May 31, 2016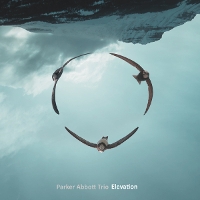 Parker Abbott Trio
Elevation
(Self-Released)
Dec 9, 2016

John Pippus
This City
(Self-Released)
Apr 2, 2009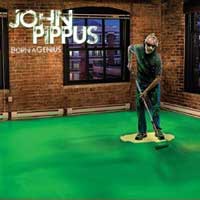 John Pippus
Born A Genius
(Self-Released)
Sep 17, 2010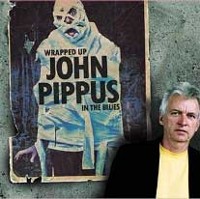 John Pippus
Wrapped Up in the Blues
(Self-Released)
Sep 22, 2011


The John Pippus Band
Howl At The Moon
(Self-Released)
Jan 27, 2013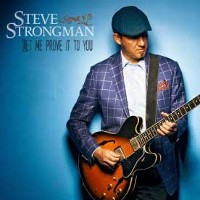 Steve Strongman
Let Me Prove It To You
(Sonic Unyon)
Aug 12, 2014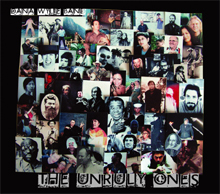 Dana Wylie Band
The Unruly Ones
(Tiny White Girl)
Jul 1, 2008

More Reviews For Linus Entertainment artists