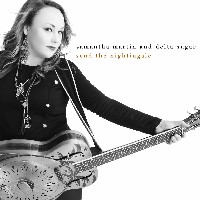 Send the Nightingale
Rench
(
)
Toronto roots and blues artist Samantha Martin, has a voice like a high voltage transmission line that could power up a city block, but she uses it to shine like a natural star.
Send the Nightingale is the full-length album of Samantha Martin and Delta Sugar. Martin is accompanied by resonator and acoustic guitars, which she plays on the album. Her powerhouse voice is accentuated by the three part harmonies of Delta Sugar (Mikey McCallum, Sherie Marshall and Stacie Tabb). The combination creates a rich blend of music that sounds unencumbered by production wizardry.
Samantha Martin delivers a huge wallop on eleven original songs that are drawn from the emotional well of blues, soul and gospel. She'll raise the hair on your arms with the powerful opener "Give Me your Mercy", tear at your heart with "When You Walk Away", and incite foot stomping and hand clapping on "One More Day". You may very well find yourself singing along with her like you were in a southern church choir, when you hear "Take Us Swiftly Home" or the beautiful a cappella "Tell The Heavens" which closes the album.
Martin is a dynamic performer and the warmth you hear in her voice carries on to the stage and ultimately settles over her audience. If you get an opportunity to see this group live, do it.
Samantha Martin and Delta Sugar brings you into the music with Send the Nightingale. That's what music should do.
By Shelley Gummeson
Mar 10, 2015
[
reviews home
] [
list reviews
]
comments powered by

Disqus
More Reviews By Shelley Gummeson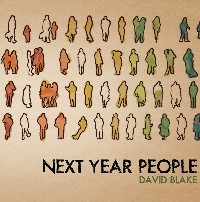 David Blake
Next Year People
(Self-Released)
Jan 15, 2014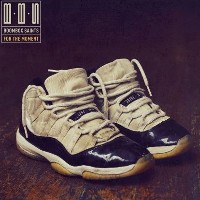 Boombox Saints
For The Moment
(Self-Released)
Nov 6, 2012


Andru Branch
The Only Constant
(Self-Released)
Jul 1, 2008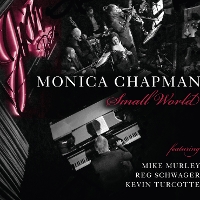 Monica Chapman
Small World
(Self-Released)
Apr 7, 2017

Anita Eccleston Trio
Anita Eccleston Trio
(Self-Released)
Apr 4, 2013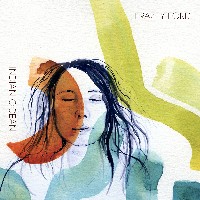 Frazey Ford
Indian Ocean
(Nettwerk)
Oct 13, 2014

June Garber
This I Know
(Self-Released)
Jun 28, 2016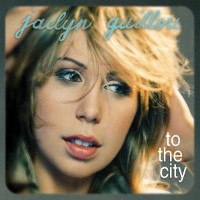 Jaclyn Guillou
To The City
(Self-Released)
Apr 1, 2011

Jaclyn Guillou
The Lover's Walk
(Self-Released)
Apr 7, 2014


The Harpoonist & The Axe Murderer
A Real Fine Mess
(Tonic)
Oct 3, 2014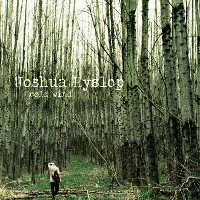 Joshua Hyslop
Cold Wind
(Nettwerk)
Aug 23, 2011

Joshua Hyslop
Where The Mountain Meets The Valley
(Nettwerk)
Jul 10, 2012

The Kirby Sewell Band
Girl With a New Tattoo
(Smelly Cat)
Nov 13, 2014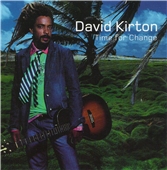 David Kirton
Time For Change
(Self-Released)
Oct 21, 2008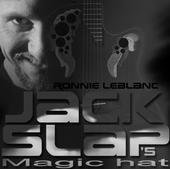 Ronnie LeBlanc
Jack Slap's Magic Hat
(Beehive)
Jan 5, 2008

Usra Leedham
The Architects Wound
(Bad Reputation)
Nov 25, 2007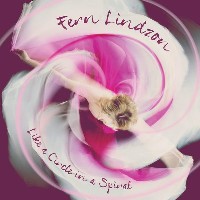 Fern Lindzon
Like a Circle in A Spiral
(iatros)
Aug 28, 2014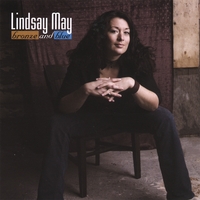 Lindsay May
Bronze And Blue
(Self-Released)
Oct 21, 2008

My Son The Hurricane
Cashing A Dead Man's Cheque
(Vegas Funeral)
Mar 14, 2013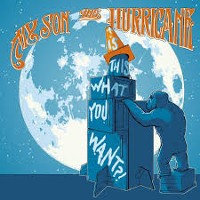 My Son The Hurricane
Is This What You Want?!
(Vegas Funeral Records)
May 31, 2016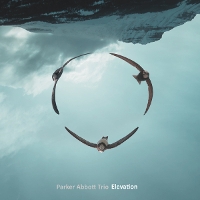 Parker Abbott Trio
Elevation
(Self-Released)
Dec 9, 2016

John Pippus
This City
(Self-Released)
Apr 2, 2009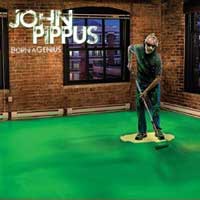 John Pippus
Born A Genius
(Self-Released)
Sep 17, 2010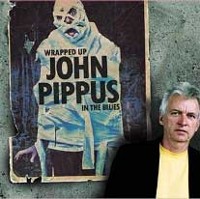 John Pippus
Wrapped Up in the Blues
(Self-Released)
Sep 22, 2011


The John Pippus Band
Howl At The Moon
(Self-Released)
Jan 27, 2013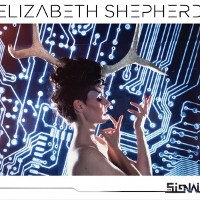 Elizabeth Shepherd
The Signal
(Linus Entertainment)
Oct 3, 2014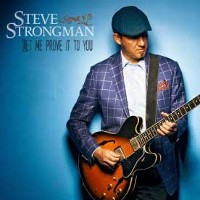 Steve Strongman
Let Me Prove It To You
(Sonic Unyon)
Aug 12, 2014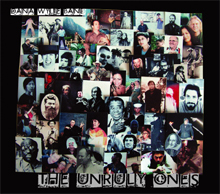 Dana Wylie Band
The Unruly Ones
(Tiny White Girl)
Jul 1, 2008