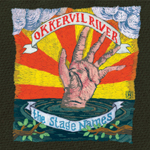 The name
Okkervil River
has been known to a select few, but
The Stage Names
just might cause the river to rise. Hell, even just the opening track has the power to do that. "Our Life Is Not A Movie Or Maybe" is instantly compelling, with urgent yet quiet guitar and a hushed vocal exploding forward with momentum, propelled by a great arrangement and the marginal freak-out of vocalist Will Sheff. Though prior releases have been strong,
The Stage Names
finds
Okkervil
in full flourish. As rootsy as alt.country but as anthemic as the
Arcade Fire
,
The Stage Names
alternately bounces and breathes, from upbeat ("A Hand To Take Hold Of The Scene") to downbeat ("Savannah Smiles") and back again. The closer, 'John Allyn Smith Sails,' is the apex of Sheff's intellectualism - the
Beach Boys
may have borrowed John Berryman's words for "Sloop John B," but it took Sheff to borrow both and create a new song of it all. Sheff's frenzy borders on histrionic at times, but that will only bother people who like their indie vocalists extra-detached. Decidedly worth your time.
By James Hayashi-Tennant
Sep 28, 2007
[
reviews home
] [
list reviews
]
comments powered by

Disqus
More Reviews By James Hayashi-Tennant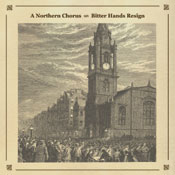 A Northern Chorus
Bitter Hands Resign
(Sonic Unyon)
May 16, 2005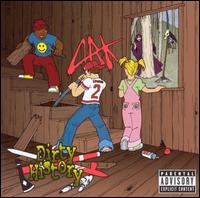 Abk
Dirty History
(Psychopathic)
Sep 29, 2004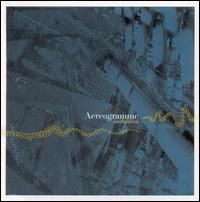 Aereogramme
Seclusion
(Sonic Unyon)
Jun 23, 2006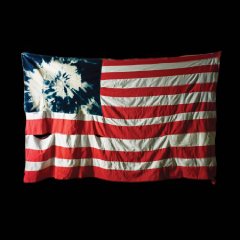 Akron/Family
Set 'Em Wild, Set 'Em Free
(Dead Oceans)
May 18, 2009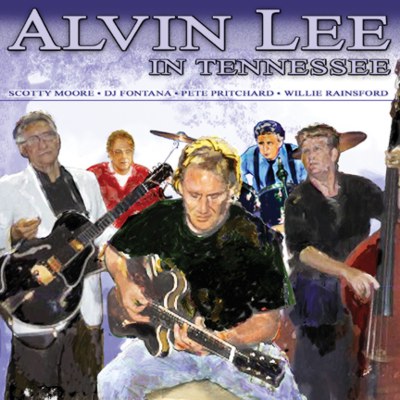 Alvin Lee
In Tennessee
(Rainman)
Oct 17, 2004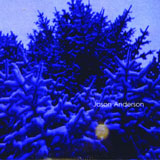 Jason Anderson
The Wreath
(K Records)
Apr 17, 2005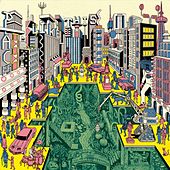 Architecture In Helsinki
Places Like This
(Polyvinyl)
Sep 14, 2007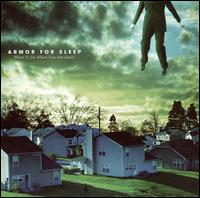 Armor For Sleep
What To Do When You Are Dead
(Equal Vision)
Apr 19, 2005

At The Drive-In
This Station Is Non-Operational
(Fearless)
Nov 15, 2005

Laura Barrett
Earth Sciences
(Paper Bag)
Apr 29, 2008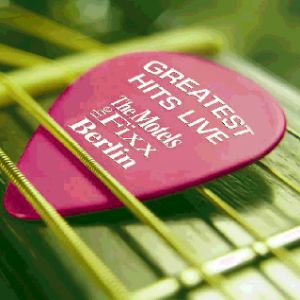 Berlin/The Fixx/The Motels
Greatest Hits
(Rainman)
Aug 29, 2004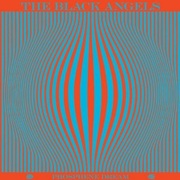 The Black Angels
Phosphene Dream
(Blue Horizon)
Sep 24, 2010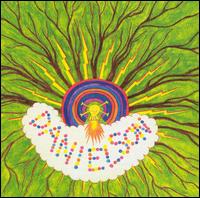 Br. Danielson
Brother : Son
(Secretly Canadian)
Aug 29, 2004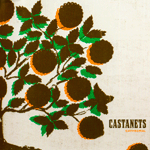 Castanets
Cathedral
(Asthmatic Kitty)
Nov 12, 2004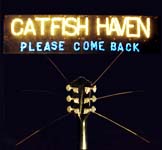 Catfish Haven
Please Come Back
(Secretly Canadian)
Mar 10, 2006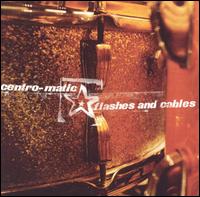 Centro-Matic
Love You Just The Same
(Misra)
Nov 9, 2003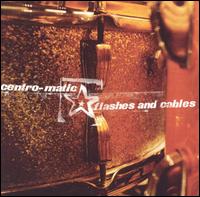 Centro-Matic
Flashes And Cables
(Misra)
Mar 14, 2004


Cex
Starship Galactica
(Temporary Residence)
Apr 18, 2005


Children Of Celebrities
We're Not Bitter
(Self-Released)
Sep 21, 2007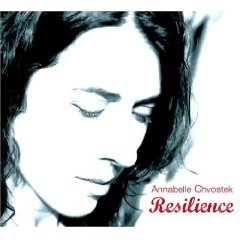 Annabelle Chvostek
Resilience
(Mogv)
Dec 17, 2008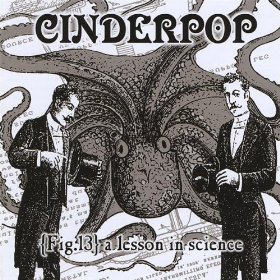 Cinderpop
A Lesson In Science
(Popoganda)
Dec 17, 2008


Colonel Claypool's Bucket Of Bernie Brains
The Big Eyeball In The Sky
(Prawn Song)
Oct 17, 2004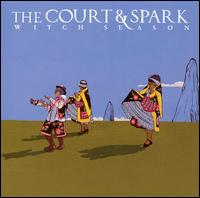 Court And Spark
Witch Season
(Absolutely Kosher)
Aug 29, 2004


Cursed
Two
(Goodfellow)
Apr 17, 2005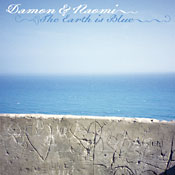 Damon & Naomi
The Earth Is Blue
(Sonic Unyon)
May 16, 2005


Kimya Dawson
Hidden Vagenda
(K Records)
Jan 17, 2005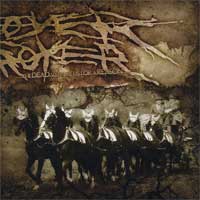 Destroyer Destroyer
Littered With Arrows
(Goodfellow)
Jul 31, 2007

The Dirty Tricks
Sauve Qui Peut!
(Blue Skies Turn Black)
Sep 24, 2007

Electroluminescent
Measures
(Black Mountain Music)
May 8, 2009


Myra Elford And Marty Ehrlich
Yet Can Spring
(Arabesque)
Sep 16, 2003

Eluvium
Talk Amongst The Trees
(Temporary Residence)
May 16, 2005

Andre Ethier
With Christopher Sandes Featuring Pickles And Price
(Sonic Unyon)
Apr 25, 2004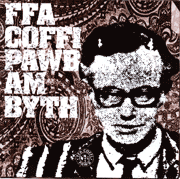 FFA Coffi Pawb
Am Byth
(Empyrean)
May 15, 2005

Fol Chen
Part II: The New December
(Asthmatic Kitty)
Jun 22, 2010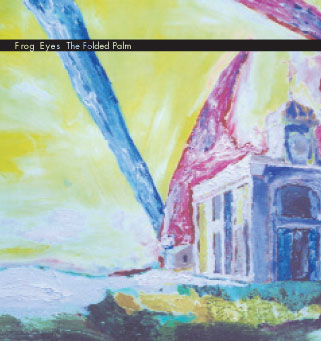 Frog Eyes
The Folded Palm
(Absolutely Kosher)
Sep 29, 2004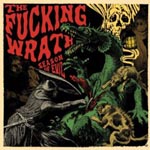 The Fucking Wrath
Season Of Evil
(Goodfellow)
Aug 31, 2007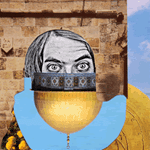 Gang Gang Dance
Hillulah
(The Social Registry)
Nov 15, 2005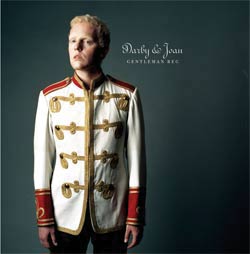 Gentleman Reg
Darby And Joan
(Three Gut)
Jan 10, 2005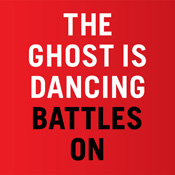 The Ghost Is Dancing
Battles On
(Sonic Unyon)
May 8, 2009


The Good Fight
Breathing Room
(Goodfellow)
Jun 17, 2004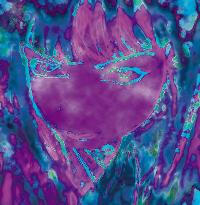 Hypnotech 3
Prescription Electronics
(Futur*Sonic)
Apr 25, 2004

The I Spies
In The Night
(Self-Released)
Apr 29, 2008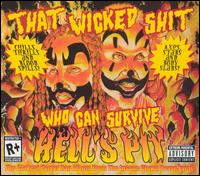 Insane Clown Posse
HellÂ's Pit
(Psych-O-Path)
Oct 17, 2004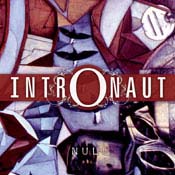 Intronaut
Null
(Sonic Unyon)
Mar 10, 2006

Jeremy Jay
A Place Where We Could Go
(K Records)
May 18, 2009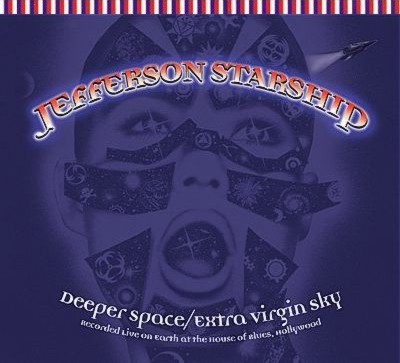 Jefferson Starship
Deeper Space/Extra Virgin Sky
(Rainman)
Oct 17, 2004

Will Johnson
Vultures Await
(Misra)
Sep 29, 2004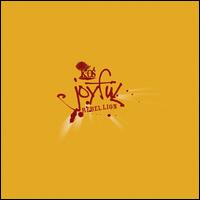 k-os
Joyful Rebellion
(Virgin)
Sep 29, 2004

Kayo Dot
Blue Lambency Downward
(Hydra Head)
Dec 25, 2008

Khan
Who Never Rests
(Tomlab)
Jul 3, 2007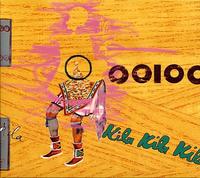 kila kila kila
ST
(Thrill Jockey)
May 3, 2004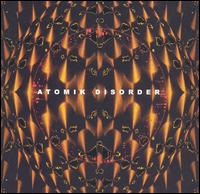 KK Null
Atomik Disorder
(Neurot)
Jan 29, 2004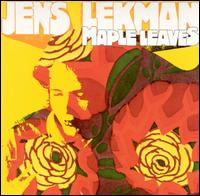 Jens Lekman
Maple Leaves
(Secretly Canadian)
Feb 18, 2004


Jens Lekman
When I Said I Wanted To Be Your Dog
(Secretly Canadian)
Sep 29, 2004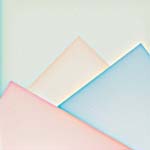 Jens Lekman
Oh You're So Silent Jens
(Secretly Canadian)
Mar 10, 2006


Macha
Forget Tomorrow
(JetSet)
Aug 29, 2004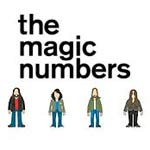 The Magic Numbers
The Magic Numbers
(Heavenly)
Sep 5, 2005

Aimee Mann
Bachelor #2
(SuperEgo)
Jul 30, 2001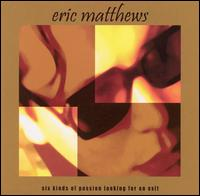 Eric Matthews
Six Kinds Of Passion Looking For An Exit
(Sonic Unyon)
May 16, 2005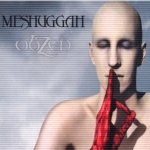 Meshuggah
Obzen
(Nuclear Blast)
Apr 29, 2008

The Microphones
Live In Japan: February 19, 21, & 22
(K Records)
Mar 13, 2004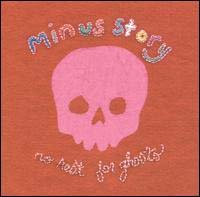 Minus Story
No Rest For Ghosts
(Jagjaguwar)
Mar 10, 2006


Mongrels
Oshawa
(Weird Beard)
Apr 29, 2008

My Brightest Diamond
A Thousand Shark's Teeth
(Asthmatic Kitty)
Jul 14, 2008

Nagisa Ni Te
Dream Sounds
(Sonic Unyon)
Apr 19, 2005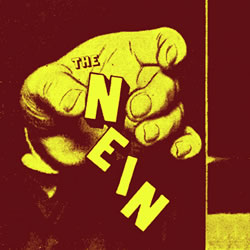 The Nein
The Nein
(Sonic Unyon)
Oct 17, 2004


The Nein
Wrath Of Circuits
(Sonic Unyon)
May 16, 2005

Neptune
Gong Lake
(Radium)
Apr 29, 2008


Neurosis
The Eye Of Every Storm
(Neurot)
Nov 13, 2004

Of Montreal
False Priest
(Polyvinyl)
Sep 24, 2010


Offsides
Foul Language
(Urbnet)
Oct 17, 2004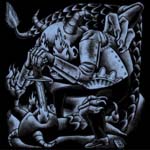 Okkervil River
Black Sheep Boy Appendix
(Jagjaguwar)
Mar 10, 2006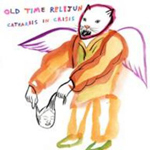 Old Time Relijun
Catharsis In Crisis
(K Records)
Nov 1, 2007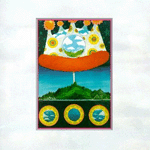 Olivia Tremor Control
Music From The Unrealized Film Script, Dusk At Cubist Castle
(Cloud)
Mar 1, 2004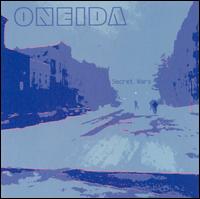 Oneida
Secret Wars
(Three Gut)
Mar 13, 2004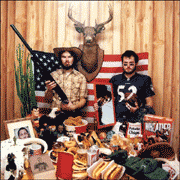 Oxes
Oxes
(Self-Released)
Sep 5, 2005

Papa Roach
Getting Away With Murder
(Geffen)
Oct 17, 2004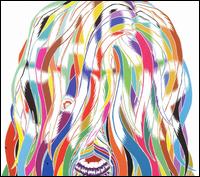 Part Chimp
Cup
(Monitor)
Jul 5, 2007

Peter Wolf Crier
Inter-Be
(Jagjaguwar)
Jul 20, 2010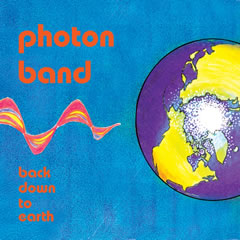 Photon Band
Back Down To Earth
(Empyrean)
Mar 4, 2008

Qua
Q&A
(Mush)
Jul 15, 2010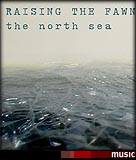 Raising The Fawn
The North Sea
(Sonic Unyon)
Mar 7, 2004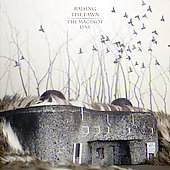 Raising The Fawn
The Maginot Line
(Sonic Unyon)
Jun 23, 2006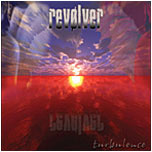 Revolver
Turbulence
(Sextant)
Sep 5, 2005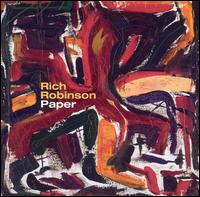 Rich Robinson
Paper
(Keyhole)
Nov 13, 2004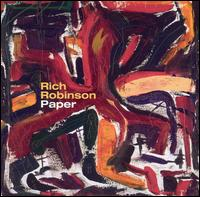 Rich Robinson
Paper
(Keyhole)
Jan 17, 2005


Rock Plaza Central
Are We Not Horses
(Yep Roc)
Jul 3, 2007

Royal City
Little Heart's Ease
(Three Gut)
Aug 29, 2004


Sea Snakes
Clear As Day, The Darkest Tools
(Three Gut)
Nov 13, 2004

Sea Snakes
Clear As Day, The Darkest Tools
(Three Gut)
Jan 17, 2005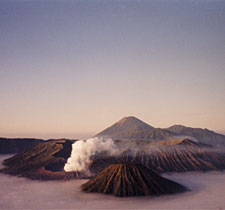 Shalabi Effect
Pink Abyss
(Alien8)
Jan 31, 2004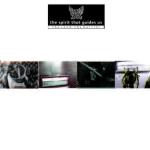 The Spirit That Guides Us
The Sand, The Barrier
(Goodfellow)
Apr 25, 2004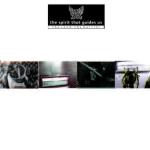 The Spirit That Guides Us
The Sand, The Barrier
(Goodfellow)
Apr 25, 2004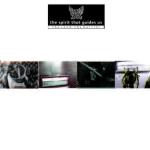 The Spirit That Guides Us
The Sand, The Barrier
(Goodfellow)
Apr 25, 2004

Steppenwolf
LIve at 25: Silver Anniversary
(Rainman)
Aug 29, 2004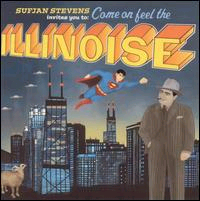 Sufjan Stevens
Come On Feel The Illinoise
(Asthmatic Kitty)
Sep 5, 2005

Sufjan Stevens
The Avalanche: Outtakes And Extras From The Illinois Album
(Asthmatic Kitty)
Aug 11, 2006


Nikki Sudden
Treasure Island
(Secretly Canadian)
Jan 10, 2005

Sunset Rubdown
Random Spirit Lover
(Jagjaguwar)
Sep 19, 2007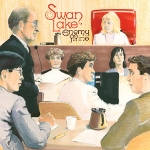 Swan Lake
Enemy Mine
(Jagjaguwar)
May 8, 2009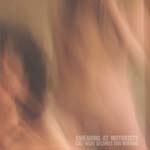 Swearing At Motorists
Last Night Becomes This Morning
(C-Side)
Mar 10, 2006

Swell Maps
A Trip To Marineville
(Secretly Canadian)
Apr 17, 2005

Richard Swift
The Novelist/Working Without Effort
(Secretly Canadian)
Mar 10, 2006


Taken
Between Two Unseens
(Goodfellow)
Aug 29, 2004

The Tallest Man On Earth
The Wild Hunt
(Dead Oceans)
Jun 27, 2010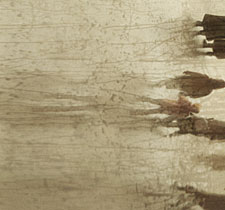 Tanakh
Dieu Deuil
(Alien8)
Feb 2, 2004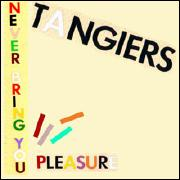 Tangiers
Never Bring You Pleasure
(Sonic Unyon)
Jun 17, 2004

The Fixx
Want That Life
(Rainman)
Nov 13, 2004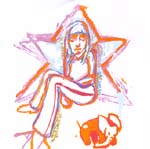 The Late BP Helium
Amok
(Orange Twin)
Nov 13, 2004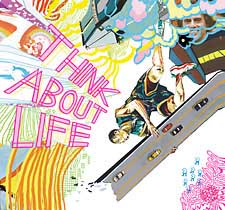 Think About Life
Think About Life
(Alien8)
Jun 24, 2006

To The Lions
Baptism Of Fire
(Goodfellow)
Sep 18, 2007


Tsurubami
Gekkyukekkaichi
(Strange Attractors Audio House)
Nov 15, 2003


The Twilight Singers
Powder Burns
(One Little Indian)
Jun 23, 2006


The Unintended
The Unintended
(Blue Fog)
Jan 29, 2004


The Unintended
The Unintended
(Blue Fog)
Jan 29, 2004


The Unintended
The Unintended
(Blue Fog)
Jan 29, 2004


The Unintended
The Unintended
(Blue Fog)
Jan 29, 2004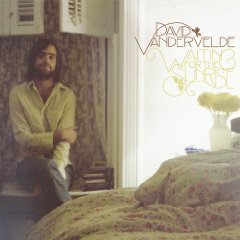 David Vandervelde
Waiting For The Sunrise
(Secretly Canadian)
Dec 25, 2008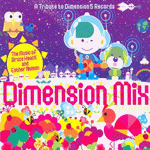 Various
Dimension Mix: A Tribute to Dimension 5 Records
(Eenie Meenie)
Nov 15, 2005


Various
See You On The Moon! Songs For Kids Of All Ages
(Paper Bag)
Jun 23, 2006


Various
See You On The Moon! Songs For Kids Of All Ages
(Paper Bag)
Aug 11, 2006

Various
David Shrigley's Worried Noodles
(Tomlab)
Mar 1, 2008


vitaminsforyou
The Legend Of Bird's Hill
(Intr_Version)
Jul 12, 2006


Rick White
The Rick White Album
(Blue Fog)
Nov 15, 2005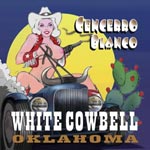 White Cowbell Oklahoma
Cencerro Blanco
(Slick Monkey)
Oct 17, 2004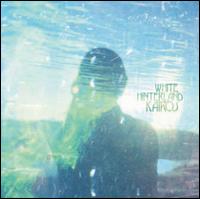 White Hinterland
Kairos
(Dead Oceans)
May 27, 2010


Wild Strawberries
Deformative Years
(Self-Released)
Apr 17, 2005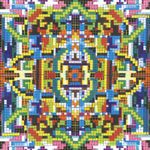 Wilderness
Wilderness
(Jagjaguwar)
Sep 5, 2005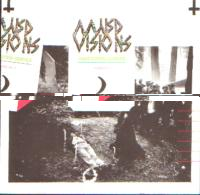 Wyrd Visions
Half-Eaten Guitar
(Blue Fog)
Jul 9, 2006

More Reviews For Jagjaguwar artists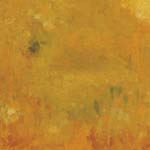 Bevel
Where Leaves Block the Sun
(Jagjaguwar)
May 1, 2002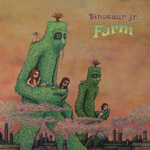 Dinosaur Jr.
Farm
(Jagjaguwar)
Jun 11, 2009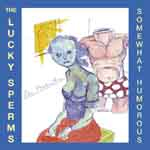 The Lucky Sperms
Somewhat Humorous
(Jagjaguwar)
Apr 2, 2002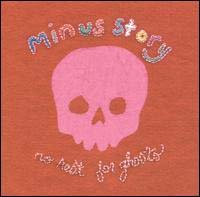 Minus Story
No Rest For Ghosts
(Jagjaguwar)
Mar 10, 2006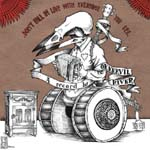 Okkervil River
Don't Fall In Love With Everyone You See
(Jagjaguwar)
Apr 27, 2002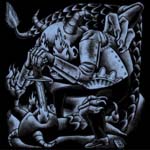 Okkervil River
Black Sheep Boy Appendix
(Jagjaguwar)
Mar 10, 2006

Peter Wolf Crier
Inter-Be
(Jagjaguwar)
Jul 20, 2010

Sunset Rubdown
Random Spirit Lover
(Jagjaguwar)
Sep 19, 2007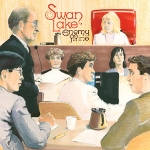 Swan Lake
Enemy Mine
(Jagjaguwar)
May 8, 2009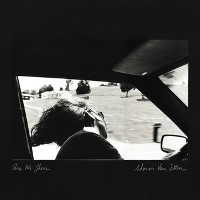 Sharon Van Etten
Are We There
(Jagjaguwar)
Aug 7, 2014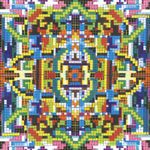 Wilderness
Wilderness
(Jagjaguwar)
Sep 5, 2005