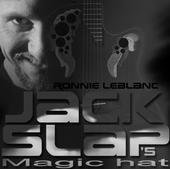 Jack Slap's Magic Hat
Beehive
(
)
When you plug into
Jack Slap's Magic Hat
, the new disk from Toronto born
Ronnie LeBlanc
, you better be ready to make a choice between strapping in or strapping on. It is clear that "safety first" is not Leblanc's motto, either for himself or you the listener.
With his slightly maniacal vocals he takes you on a wild ride of unapologetic should'ves of bad habits and wishful choices in "6ft deep". His hard driving, straight ahead rock sensibility delivers a swift triple combo of tunes dealing with drinkin', trains, and mama so effectively that you're ready to do a two foot stomp down the lost highway with him. "Carry me" is a ballad entwining acoustic and electric grooves seamlessly, that underpin longing and plaintive lyrics which could have women ignoring their inner radar and flying with the heart. The songs give you a niggling sense of familiarity, yet they are dealing with modern social commentary and observation that come from another's lens. Nothing is watered down pablum here.
Jack Slap's Magic Hat
, with each song illustrates LeBlanc's fearlessness to experiment with layers of sound, which envelop and coax to life his words. It is his unique writing that sets him apart. The eastern feel in both vocal and guitar of "An Ancient Truth" can mesmerize you, like a mystical snake charmer and "The Empty Anti Christ" whiplashes you into the exposed underbelly of a dark world, leaving you with nothing to do but look in morbid fascination and contemplate your mortality.
This album has much to offer in musical styles, yet it is blended in a unique progression. You are led down the Ronnie LeBlanc path, feeling a bit defiant, a bit dangerous, and a bit dirty.
By Shelley Gummeson
Jan 5, 2008
[
reviews home
] [
list reviews
]
comments powered by

Disqus
More Reviews By Shelley Gummeson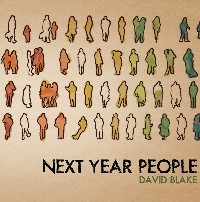 David Blake
Next Year People
(Self-Released)
Jan 15, 2014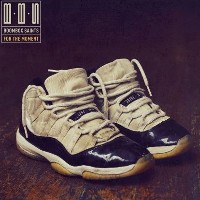 Boombox Saints
For The Moment
(Self-Released)
Nov 6, 2012


Andru Branch
The Only Constant
(Self-Released)
Jul 1, 2008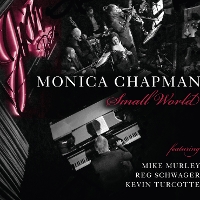 Monica Chapman
Small World
(Self-Released)
Apr 7, 2017

Anita Eccleston Trio
Anita Eccleston Trio
(Self-Released)
Apr 4, 2013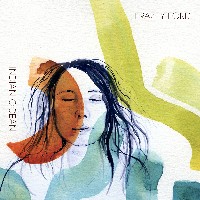 Frazey Ford
Indian Ocean
(Nettwerk)
Oct 13, 2014

June Garber
This I Know
(Self-Released)
Jun 28, 2016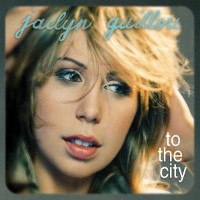 Jaclyn Guillou
To The City
(Self-Released)
Apr 1, 2011

Jaclyn Guillou
The Lover's Walk
(Self-Released)
Apr 7, 2014


The Harpoonist & The Axe Murderer
A Real Fine Mess
(Tonic)
Oct 3, 2014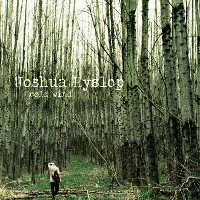 Joshua Hyslop
Cold Wind
(Nettwerk)
Aug 23, 2011

Joshua Hyslop
Where The Mountain Meets The Valley
(Nettwerk)
Jul 10, 2012

The Kirby Sewell Band
Girl With a New Tattoo
(Smelly Cat)
Nov 13, 2014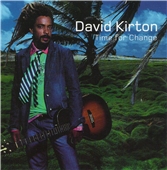 David Kirton
Time For Change
(Self-Released)
Oct 21, 2008

Usra Leedham
The Architects Wound
(Bad Reputation)
Nov 25, 2007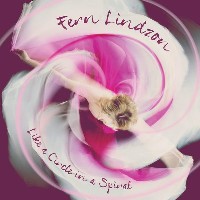 Fern Lindzon
Like a Circle in A Spiral
(iatros)
Aug 28, 2014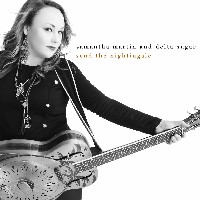 Samantha Martin & Delta Sugar
Send the Nightingale
(Rench)
Mar 10, 2015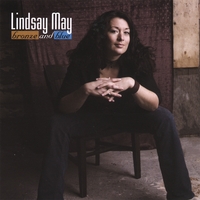 Lindsay May
Bronze And Blue
(Self-Released)
Oct 21, 2008

My Son The Hurricane
Cashing A Dead Man's Cheque
(Vegas Funeral)
Mar 14, 2013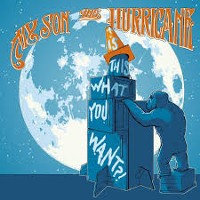 My Son The Hurricane
Is This What You Want?!
(Vegas Funeral Records)
May 31, 2016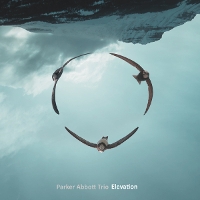 Parker Abbott Trio
Elevation
(Self-Released)
Dec 9, 2016

John Pippus
This City
(Self-Released)
Apr 2, 2009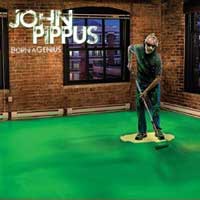 John Pippus
Born A Genius
(Self-Released)
Sep 17, 2010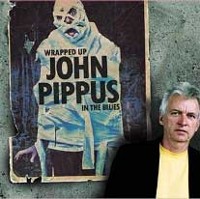 John Pippus
Wrapped Up in the Blues
(Self-Released)
Sep 22, 2011


The John Pippus Band
Howl At The Moon
(Self-Released)
Jan 27, 2013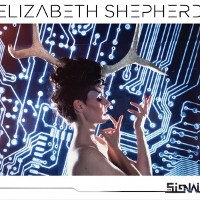 Elizabeth Shepherd
The Signal
(Linus Entertainment)
Oct 3, 2014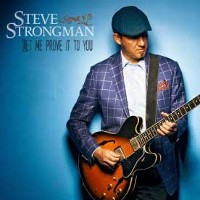 Steve Strongman
Let Me Prove It To You
(Sonic Unyon)
Aug 12, 2014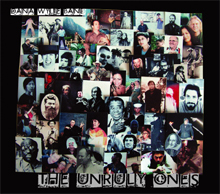 Dana Wylie Band
The Unruly Ones
(Tiny White Girl)
Jul 1, 2008