A Day In with Sugar
New releases from The October Trio and Coco Love Alcorn
By Jim Dupuis
Jim checks in with a couple of recent releases from The October Trio and Coco Love Alcorn. Jim talked to both these Vancouver based artists in recent months for !earshot and you learn more about what makes these artistis tick at:
October Trio interview
Coco Love Alcorn interview

The October Trio Day In (Cellar Live)Vancouver's October Trio, who recently won the CBC's Galaxy Rising Star Award, have a new CD out called Day In. It shows that a contemporary jazz band can do a lot with a little. My favourite tracks on the CD are the beautiful ballad "From 13 to 14", which lends itself to Evan Arntzen's sax work and "The End of the Struggle", which indeed ends in an interesting way. The jazz trio can come in a variety of instrumental combinations although drums and bass usually provide the rhythm section for a sax player, pianist or vocalist. Usually that third member is the dominant player and often the leader of the band. The music onDay In veers away from this idea. It seems that all three members enjoy plenty of space for solos, and the drumming of Dan Gaucher and the bass lines of Josh Cole are audible throughout. For example, on the second track, "Sunday", the sound of the cymbals is given equal importance with Evan Arntzen's wonderful sax. This I assume is a testament to the production abilities of the band and Brad Turner who co-produced this CD. There is a maturity in the composing abilities of bassist, Josh Cole, that is well beyond his years. He wrote or co-wrote all the songs for this CD. Day In is a good CD from a young jazz trio that is rapidly making their mark on the Vancouver jazz scene.
October Trio website: http://www.theoctobertrio.com/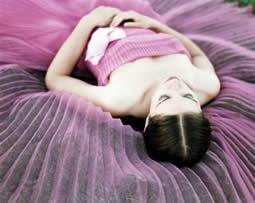 Coco Love Alcorn Sugar (Black Hen Music)
Produced by Steve DawsonCoco Love Alcorn's new CD Sugar is a compilation of songs that she had not released over the years, which she either wrote or co-wrote. Musically, she really is an enigma and she is quite happy with that. She can belt out a pop tune, play with your emotions in a blues number or skat with the best of them on a jazz track. She moves seamlessly through genres on this CD and somehow it works. The opening song "For Just One Night" starts out as one of the prettiest pop ballads I've ever heard and then it switches gears as she pulls off a verse of skat and then borders on hip-hop, if for just a moment. The title cut "Sugar", which she co-wrote with her father John, starts out with a bit of electronics and some lap steel guitar from producer Steve Dawson. bass player Keith Lowe and drummer John Raham provide a wonderful rhythm section throughout the CD and Chris Gestrin provides great keyboards. My favourite cut on the CD (and that changes almost every time I play the CD) is "Love Song." Gestrin's organ and Coco's muted trumpet (yes, she plays trumpet, guitar and toy xylophone on the CD!) set up a near perfect pop tune. Her vocal range is quite amazing and different track evoke the names Jane Siberry, Holly Cole, k.d. lang and Sarah McLachlan. Yet, she does not copy any of them. This is her own voice and it is a damn good one!
Producer, Steve Dawson, has done a good job of pulling these tunes from different genres and coming up with an exciting CD that most should enjoy. Guest artists include Finn Manniche on cello and Dawson's buddy Jesse Zubot on violin. This CD is rich both vocally and instrumentally and is one of the best I have heard this year.
Coco Love Alcorn website: http://www.cocolovealcorn.com/