Purrs & Hisses from Meow Records
By Bryndis Ogmundson
Purrs:

Yes. I like it, i like it! The new You Say Party! We Say Die!, Lose All Time, is great! So great, I am ending all of my sentences with an exclamation point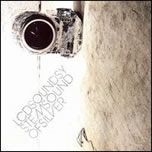 from now on! The album retains the furious dance tempo of some early songs, but throws a wrench in the mix by adding some new twists…like a ballad! But don't let that fool you, even a ballad thrown into the album doesn't make you stop shaking your bootie, or in my case, nodding your head!
I'm also nodding to the new LCD Soundsystem, Sound Of Silver. I have a mad crush on James Murphy's voice. I would totally start dating him if it just so happened that we met on a telephone dating service. Then we would fall in love and I would keep him held like a prisoner in my basement, only to have him sing to me every time I wanted him to. Don't you just love romance?
Hisses: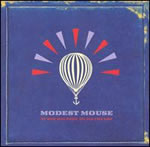 It's not that I hate the new Modest Mouse, but I hate the new Modest Mouse. Is it just me? Weren't you expecting something more? I go way back with them, "dirty fingernails" back. And I have always thought they were getting better with every album, except this one. And the annoying thing is, I can't put my finger on any reason other than songwriting. Brock has always been one of my favourite lyricists, but I can't forgive the lameness of "Dashboard." I have been asked my many to just give it another chance though. Unfortunately, I don't feel like listening to bland rock radio to hear it sandwiched between whatever two lame tracks are just as "hot."
Tell me off: music_snob@hotmail.com