Purrs & Hisses from Meow Records
By Bryndis Ogmundson
Purrs: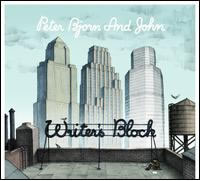 Yes, I realize most of you know this album inside out thanks to our dear friend, the internet. However, when I received Writer's Block (#67 this month)at my store on its US release date, the sixth of February, I had no idea what to expect. All I had were the gushings of others to go on. Boy, were the others right. Peter Bjorn & John are definitely swedelicious. This album has it all, infectious hooks, indie rock distortion, drinking songs, and goddammit, it even has whistling. It's an album that is perfect for almost any situation, especially walking around town with it blaring in your headphones. Here, hear, I dare you not to love it: http://youtube.com/watch?v=51V1VMkuyx0
I'm still very much cuddling up to Of Montreal's Hissing Fauna, Are You The Destroyer (#2), and I'm sweet on Deerhoof's Friend Opportunity (#3).
Hisses: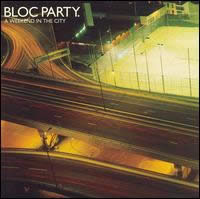 What is this? I was never a huge fan of Bloc Party, but I could appreciate the bitchin' singles released from Silent Alarm. This…ugh…album, A Weekend In The City, has nothing remotely close to the feverishly clever pop blowouts on Silent Alarm. Are they trying to "mature"? Is that it? Because if "maturing" as a band means writing hook absent radio friendly rock where each and every song starts the same and goes nowhere, quickly, then please, stay immature. This is the most pointless album I've heard in a while. Well, maybe it's tied with Apostle Of Hustle's National Anthem Of Nowhere.
Tell me off: music_snob@hotmail.com