Come prepared to sweat with The Boom Booms
Growing Together while Stuck on Planet Earth
With the release of their 4th EP Play Along charting on iTunes, this Toronto trio get ready for a promising 2013.
They are 'Stuck on Planet Earth' (SOPE) for the moment, but a few of the members from this alternative rock threesome wouldn't mind leaving the stratosphere like Felix Baumgartner to explore the universe. Al Capo (bassist/vocals), Adam Bianchi (guitar/vocals) and Andrew Testa (drums) might not have wings but they make up the powerhouse trio has been raising eyebrows in smalls circles across Canada, and parts of the United States thanks to satellite radio. Having gotten their start a little under a decade ago, these north Toronto boys have not given up on their passion and love of music. They recently put out their 4th EP, Play Along which charted on the iTunes alternative chart for over a week during its September 11th release. This band isn't one that just blossomed over the summer and made a good EP that was worth being picked up by 28 campus/community stations nationwide. This has been in the works for over a decade for these guys. Even during the bands inception in early 2001 as Expo, they gained quick popularity in Toronto's high school music circuit scene thanks to their alternative punk style that was beginning to sprout throughout North America with bands like Jimmy Eat World, New Found Glory and MxPx. The guys have matured in many ways since their Expo days adding Andrew Testa to the band and collaborating with now long time producer, Fil Bucchino.
Their release of 'Play Along' on September 11, 2012 can't be explained….And I'm not referring to the release date. This EP plays like an LP because of the content that comes with it and how it's presented by Stuck on Planet Earth. In a lot of instances, we've all experienced at least one of the songs on this EP in different ways. I've lived this EP in every way. But it becomes a challenge when I try to explain it; I've touched it,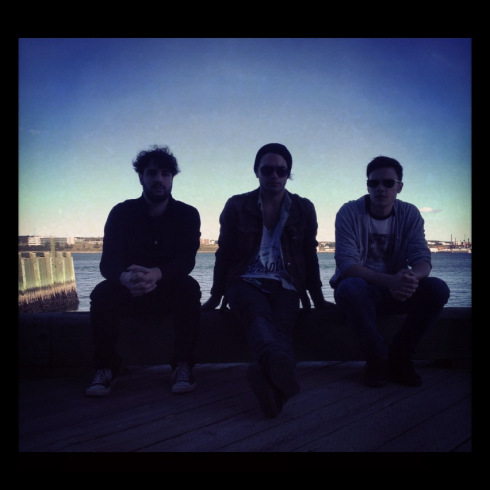 ...we are always trying to combine something new... felt it and slept with it. We spent nights together at Renison College and on Bricker street in Waterloo, ON. It brought me home after a drunken night, and then pleasured me till I passed out. It had reclining back seats that were big enough for the both of us to pick up some extra traction. To understand what I'm talking about, I'd suggest you listen to this 19 minute relapse of love.
Has there ever been a time in your life when you've felt that you were in the wrong about something? You never admitted that you were at fault but instead just moved on. This might have been the maturation of your inner self that was never been told or exposed, but instead just kept deep inside. 'Play Along' gives our inner self that opportunity to selfishly reminisce about those times and potentially imagine what things could have been like if you had/n't went in that direction. That direction might have been a girl, a car, a night or something as simple as a career.
When I moved to Toronto for graduate school, I didn't know much about the Canadian music scene or what a CanCon artist really was or how you became one. I knew that there was a lot of music out there and that a lot of it was shit, or just wasn't my cup of tea. But 'Play Along' is the kind of EP that breaks down barriers and just says "fuck it, I'm going in" because I have to learn somehow and someway. The band wasn't sure what kind of reception the EP was going to get from some of their longtime fans….
"We have some shyer fans that are a bit younger. This album has exposed them to things that they have never thought about before...like sex and substance. This EP might open some people in certain ways and I think a lot of people our age would have experienced things like this at some point. " - Al Capo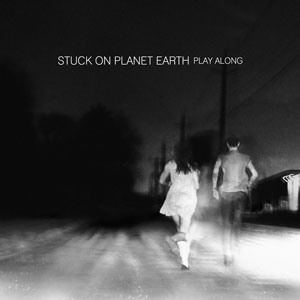 SOPE's new release Play Along.
With any artist or group, growth is essential in the development of their music, and ones self. The band's single off this EP, "Another" is exactly that as it walks a fine line between comfort and regret, but always seems to make it across safely. The guys know it's a song that will wake some people up, but feel that it's appropriate for the day in age that we live in, "it's in your face and says -- I am thinking about another when I'm with you -- It makes people feel uncomfortable. It makes people feel excited. It makes people remember something from their past. It brings out an emotion in people, whether you like it or not. That was the motive to these song," Capo mentions as he gets comfortable at a quite but elegant Williams coffee pub indowntown Toronto. He continues to go on about the bands style of writing, "to be honest with you, the songs that we write have very tongue and cheeky kind of lyrics. That's not something that we just excepted. We've been excepting this for a very long time. We're not here to write indie sized lyrics that mean nothing at the end of the day but have a cool chant," says the SOPE co-frontman.
I consistently keep coming back to the band's sound and how it's evolved over the last 4 EPs. From a grungy 90s Seattle scene sound to something more alternative that's relative to life. Adam Bianchi goes on to explain a bit more about the bands sound, "we are always trying to combine something new…the groove with the grunge…there is always experimenting going on with the sound". The lyrical content of this album steps away from their previous records of acceptance and loss, and moves in the direction of lust with a twist of violent love. But a lot of the bands content comes from live sessions says Bianchi, "a lot of the songs come from live jams…..I'd say 'One Night' came from a live jam." Though the band splits the responsibilities of writing between Adam and Al, it all comes back around with the final product being done together….
"It's pretty easy to tell which songs came from my ideas and which songs come from Adam's ideas… Adam wrote three songs on this EP and I wrote 'Play Along' & 'Another', which are similar in away. Regardless, we bring it to each other with a demo and then we rebuild the song together….Andrew comes in and adds the drums. Andrew is a really good outside ear for us because we've been so inside of these songs for weeks writing and playing them over and over. He's able to come in and let us know what groove works and which doesn't. He's kind of like the nice finishing touch in the rehearsal room." - Al Capo
The Early Days
They are known as <strong>Stuck on Planet Earth</strong> but were once called EXPO in their early high school days as I mentioned earlier. They were forced to change their name as there was another band in the Toronto music scene using a similar, if not the same name. The guys didn't minding changing the name of their band as they were looking at making some changes in the band and in their style of music…
"Our style was changing drastically. We were a pop-punk band that came out of a pop-punk scene. We grew up with Green Day and Jimmy Eat World. We learnt a lot from those bands and we were expanding our musical taste. Before Andrew, we had another drummer for years. Adam and I were already playing in a pretty well established band all throughout high school. This was back in 2001-02......by the time we had reached grade 12, we were speeding up. We had picked up a producer - Fil Bucchino in grade 12….he is pretty much the 4th member of the band that doesn't tour or play shows." - Al Capo
Though Fil does bring that extra kick the band is always looking for especially in the studio, the guys always set a tone before recording an album. And their expectations are even that much higher, "we just want to be a different band. Or at least attempt it. We got to a certain point where we didn't want to be like anybody else. We wanted to incorporate what we like and try to at least do something different. As different as we can be….it was something that was going to take a lot time," said Bianchi. That time has been put in and the respect has been earned during the bands first true tour which was called 'the backpack tour'. This was no regular tour showcase by any means. This was "punk rock" as Capo describes it. The backpack tour was thought-out by the guys to gain them more exposure in the high school music scene across the Greater Toronto Area by playing acoustic shows after school in different cafeterias, hallways and outside the schools. Adam and Al would play while Andrew filmed and batted down snowballs that were being thrown at his bandmates. It was a challenge for the band but, "that gave us a lot of balls" says Bianchi as he leans forward.
"It taught us a lot. It taught us to play in front of people that might not like our music. Kids aren't afraid either. Kids will throw snowballs at you. Kids will tell you to go f- yourself." - Adam Bianchi
Persistence paid off for the band as they were invited back to a number of schools to play at assemblies and other school events. Al Capo believes that it was the consistency and following through with the idea that landed them a number of fans in Toronto, "it was fucking punk rock what we did. And we did it consistently. We didn't just do it once and then stop because we were down or tired. We did it every Friday for two months, for two years -- We knew the places that we needed to go and they had to be co-ed schools."
After a full decade as SOPE, they continue to make music that brings out the best in their style. A style that isn't easily found in CanCon circles but comes so effortlessly to this Vaughn, ON trio. There's no plans in slowing down according to Al, "we want to create careers for ourselves out of doing this. As crazy as it is and as crazy as we still are, I still don't see an end to Stuck on Planet Earth right now….till I'm truthfully satisfied….till Adam is satisfied, and Andrew. From a very young age, this band has had the desire and drive to get their music out to the masses, and be heard by people that can relate to their message. Even before high school, Al Capo realised the potential of the opportunity that lay in front of him….
"13 years old -- we rented a studio for the first time. It was a very cool experience cause then we were laying something down, and it was going to be here forever. That's what I love most about art. That's what draws me to art. There is this famous play by Luigi Pirandello called 'The Artist With No Name'. It's about this artist that dies and leaves behind all of this work. And basically all these pieces of artwork end up coming to life. They all have little monologues about each of the pieces. They talk about where he was when he made the paintings and what influenced him. It's something physical that you leave behind. Thats why you are stuck on planet earth." - Al Capo
The band has come along way from their tape recorder demo days and now bring their talents to 'the shop - rehearsal studio' on a daily basis to fine tune their sound, and leave a little piece of themselves behind.
The Canadian Music Scene
Where ever you go, whatever you listen to, whenever it was released: some form of government has tapped it before you. Maybe they didn't take a cut or provide funding to the project, but they grazed it with their paws for approval or taxed it. Somehow they always win, but not every artists wins in this country. Touring support, studio money and packaging are just a few ways the government of Canada support our local music scene. The distribution of funds amongst provinces isn't handed out in per capita depending on applicants, demand and labels, but instead by a give percentage of the provinces population……
"The grant system needs to change in Ontario. We met a band from the Yukon who came to play a show with us up in Oshawa and they were telling us how they get all the government grants up there because there isn't many bands up north. We even talked to a band from Nova Scotia and they also consistently get grants from the government. All these bands are getting grants from their provinces but in Ontario, you're fighting with larger independent labels who have a foot in the door already." Al Capo
Every province has independent music labels but nothing compared to what Ontario brings to the table. With almost everything (not everything -- but a good chunk) in the music industry happening in Toronto, you'd think the government would adjust their policies to offer more grants in Ontario due to the competition and demand. A number of great artists are going unnoticed because of the current grant system, "this needs to change to start shedding light on some more independent bands that really need the money. Does Arts and Crafts need 30K from FACTOR? I don't think so. They can make that off their artists touring. That's just the way it works in Ontario. It's the biggest (2nd largest in mass) province and its got the biggest population. It has the best tour credit in terms of going up the 401 and being able to support yourself while touring. And yet the grant system is impossible," rages the <strong>Stuck on Planet Earth</strong> bassist.
I decided to divert the conversation toward campus/community (C/C) radio and ask Al about the bands success in the C/C circuit, "that's the foundation to our music. Those are the stations that represent us. Those are the stations that stay true and have dynamic programs. Those are the people that give you the best interviews because they do their research. They actually care and want to present you in a certain way. Our last album, 'Realities' got added to 25 stations nationally, from there it really expanded. Now I think we are on 28 C/C stations nationwide." The guys recently made a number of stops at different C/C stations in Ontario, Quebec, New Brunswick and Nova Scotia in support of their latest release, 'Play Along'.
You can listen to a great interview and acoustic performance by SOPE on TheShowTO.com. All the bands news/events/music can be found at their website stuckonplanetearth.com and you can follow them on twitter @sopeband. Though they have been around for a number of years, they don't plan on slowing down anytime soon. Watch out for their debut full length album as it's in the works to go along with an upcoming tour sometime soon in a city near you.
Encore w/ SOPE
Amil: Did you record any of this EP under the influence?
Al - No.
Adam - Yes .
Andrew - Only during rehearsals.
Amil: Would you want to be <strong>Stuck on Planet Earth</strong>?
Al - No. There is always uncertainty in everything you do. I wouldn't personally. If there was a way to see what else is out there, I would. To be stuck on planet earth is what we are in at the moment for most of us.
Adam - I'm sure we'd all want to leave and go somewhere, but I'm in between.
Andrew - This is life. This is what we do.
Amil: Is SOPE always going to be an EP Band?
Al & Adam - Nope.
Adam - We are talking about doing a full-length album and I think it's the right time. We are growing very drastically to the point where we are writing new songs every 6 months.
Al - Every EP is like a little chapter in our lives. That's the way we see it.
Amil: You guys are on tour and your get hungry. You hit a McDonalds, Harvey's and a Wendy's. Which do you pick?
Al - We wouldn't pick any of them because we tour with Italian meats in our van. And I'm not even kidding. We usually have prosciutto, salami, pancetta.
Amil: You guys also travel with cans of tuna…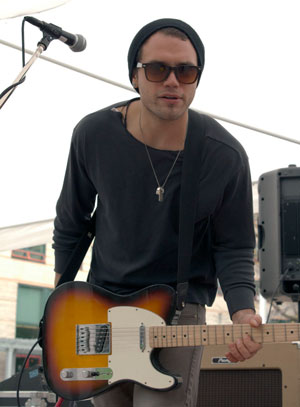 Stuck on Planet Earth guitarist is Adam BianchiAdam - We did for a few days but after that, you can't digest the stuff. I haven't eaten tuna since. Can't eat tuna anymore.
Amil: What song are you feeling off your EP?
Al/Adam/Andrew - Lights So Low
Amil: Best platform in releasing your music?
Adam - Facebook
Al - I'd have to say Facebook and Twitter are the two that stand out.
Amil: 10 years ago, when you guys were EXPO, what was it like?
Al - Selling records at shows. Going to all ages shows to watch punk rock bands. Handing out flyers and CDs outside pre/post show.
Amil: What song did you guys cover at your Opera House show?
Al - "What You Need" by The Weeknd. I don't think it went over well. People didn't know it well enough to vibe out to it.
Adam - We love doing those R&B covers And I think we'll definitely continue doing that kind of thing. But we still feel like we are this brand new band. We just want to keep impressing and playing our music.
Amil: To make it in the music industry today, you have to _______ ?
Al & Adam - Sacrifice a lot of time.
Amil: If you could tour with one Canadian artist, what artist would that be?
Adam - Billy Talent.
comments powered by

Disqus