Introducing Jay Arner, Solo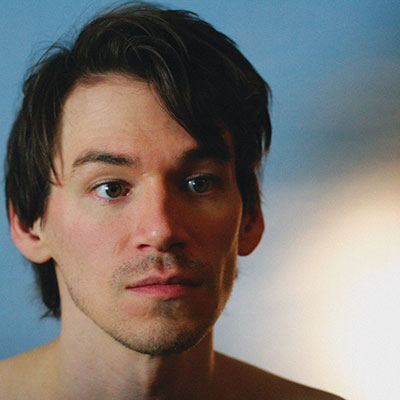 Vancouver 'Man About Town' Finally Takes His Turn at Centre Stage
Jay Arner has been a fixture in the local music scene for years, playing in literally dozens of bands. (See below for Jay's own band CV.) He's a self-described "shy guy," preferring to stay out of the spotlight. But in the end, Jay realized that he was only fooling himself. Music is "is playing in his mind all the time," so it was about time to share those tunes. This year he finally gave it a shot and released his first solo self-titled record. Jay Arner making solo music is a new experience for everyone involved, so I get to the bottom of things.
Scott Wood: You bio calls you a "man about town" because you have played in so many local acts. Can you list them all, what you did in each band?
Jay Arner: Not counting bands that never released anything and not counting goof-off bands, I've been in:
International Falls - sung and played instruments from about 2002-2008. Precursor to going solo.
The Poison Dart - played guitar, then drums in the mid-2000s. This band was half-Vancouver-half-Anacortes-based. We released an album on Marriage Records.
Yukon - Yukon was the band that became No Gold, my favourite local band. I played drums and bass on a few tours a few years ago.
Fine Mist - this is me plus Megan from The Poison Dart. We made a techno-pop album in 2011 and got weirdly popular in Vancouver. I played an MPC and some synthesizers.
Bleating Hearts - good friends of mine that were perpetually short a member. I started out on drums, then bass, then guitar. This band just transformed into...............
Cult Babies - I play drums again. We're going to start recording when I get back from tour.
Rec Centre - this is my friend Alex's band. I recorded his album and he needed a band to perform it so what the heck. All the songs are too fast for me to play drums comfortably, but I try anyway.
Gal Gracen - this is Patrick from Role Mach, Adrian from Apollo Ghosts, and me. We were trying to make a three-songwriter band for a year or so, but it's hard to coordinate three bosses, so Patrick became the boss and I used my GG songs for my solo project. Adrian has at least one great Gal song just sitting around somewhere. I play the MPC and synthesizers in the style of Fine Mist.
Rick White's Hair - the one goof-off band I'll include in this list.
Scott Wood: What's one thing you've taken from those bands that has enriched your solo project?
Jay Arner: I think I've learned what I like to hear in a band, and for the solo thing, I'm pushing all those elements to the front.
Scott Wood: You also remix and produce other local acts. Can you take a remix you are proud of and walk me through what you like about it so much?
I really like collaborating with friends on other music, but for songs that start internally, other peoples' ideas feel alien.

Jay Arner: I like the remix I made for "Portlandish" by Hermetic last year. When I make a remix, I usually take the vocals and record a bunch of new tracks from scratch, but with that one I didn't have any instruments or recording equipment around, so I used mp3s from my computer. It's pretty flagrant! I used mostly samples of mega-popular bands: Metro Station, Fleetwood Mac, Rich Boy, plus some drums, and a sample from my solo album is buried in there.
Scott Wood: This year, you've released your self-titled debut record. Congrats! Were you and/or your friends saying stuff like, "it's about time?"
Jay Arner: I WAS feeling that way! I've made a few things that were almost solo. It was nice to make something on my own.
Scott Wood: What did you need to feel confident to share your ideas with everyone/strike out on your own?
Jay Arner: I'm not sure really. Time. The older quasi-solo music going alright. Caring less if people don't like my music. Overall just the feeling of "who cares, fuck it, go for it." Like, I'm one person in a small scene flooded with talent and the fact that I decided to make an album by myself versus with others... it's not a big deal. Sometimes it takes a while to get out of your head and realize things that are actually really obvious.
Scott Wood: You no doubt have a ton of music friends. When you were making the record, what's the weirdest advice you got that turned out to be very true?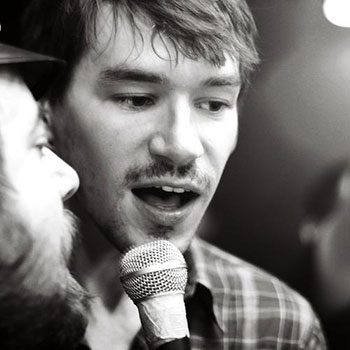 Jay Arner: I don't think I got advice from anyone. Producing in a vacuum, there were a few despairing moments in which I asked friends, "What am I doing????" But people close to me know I usually don't take creative advice. I really like collaborating with friends on other music, but for songs that start internally, other peoples' ideas feel alien.
Scott Wood: What piece of equipment/instrument/clothing are other local musicians mostly likely to borrow from you and why?
Jay Arner: Usually it's a microphone or mic preamp. Because I have some good ones and I like helping my friends? Or a synthesizer, for the same reasons.
Scott Wood: You've been touring a lot this summer. How has touring changed your relationship with these songs?
I like rock songs as a weird studio construct, but when I play them live I feel funny as I'm not like, a rock dude.

Jay Arner: I haven't thought about that. But I'm sitting in a bar in Chicago right now, about to play the songs again, and actually I'm still excited to do so. I make sure I like a song before I put it on a record. So my relationship is about the same, but now that I think about it, the more rock songs (maybe just "Wildest One"?) feel a little more ridiculous. I like rock songs as a weird studio construct, but when I play them live I feel funny as I'm not like, a rock dude.
Scott Wood: You played Sled Island Festival this year during the devastating Calgary floods and were evacuated from your hotel. That must have been crazy. I was told that you remained calm throughout. When was the last time you freaked out about something and why?
Jay Arner: I get anxious about things sometimes. Freaked in a psychic implosion way. I got a little freaked when we crossed the border with our visa paperwork the first time on this tour, but it ended up being totally fine, even pleasant. Border guards like to poke fun at obscure Canadian musicians. "Are you famous?"
Scott Wood: Thanks Jay! Can you introduce your favorite Jay Arner video?
Jay Arner: OK, I choose "Surf Don't Sink". I desired a 1970s pre-music-video two-camera performance feel, and we got it. Like Steely Dan on a Belgian TV show—that feel. Plus there are many continuity errors for eagle-eyed (or just eyed) viewers.
Listen to upcoming epiasodes of the Interview Show for an audio chat with Jay Arner.
Find more about Jay Arner online:.
http://jayarner.bandcamp.com/
http://www.mintrecs.com/artist/jay-arner
@jayarner
The Interview Show is everywhere.
Follow me on twitter @interview_show
Listen to The Interview Show on SoundCloud soundcloud.com/interviewshow
SoundCloud RSS Feed
www.cjsf.ca (Vancouver, BC, Mondays 4:30-5pm PST and Wednesdays 12:30am PST)
www.ckdu.ca (Halifax, NS, Saturdays 1:30-2:00am AST)
www.radiocfxu.ca (Campus Community Radio, Antigonish, NS, Fridays 11pm-12am AST)
www.cfru.ca (University of Guelph Radio, ON, Tuesdays 3pm EST)
www.umfm.com (Winnipeg's Hit Free Radio, Fridays 6-6:30pm CST)
www.caperradio.com (Cape Breton University Radio, NS, Wednesdays 3-3:30pm AST)
www.localfm.ca (Campus Radio Saint John Inc., NB, Tuesdays 11:30am and Fridays 3:30pm AST)
comments powered by

Disqus