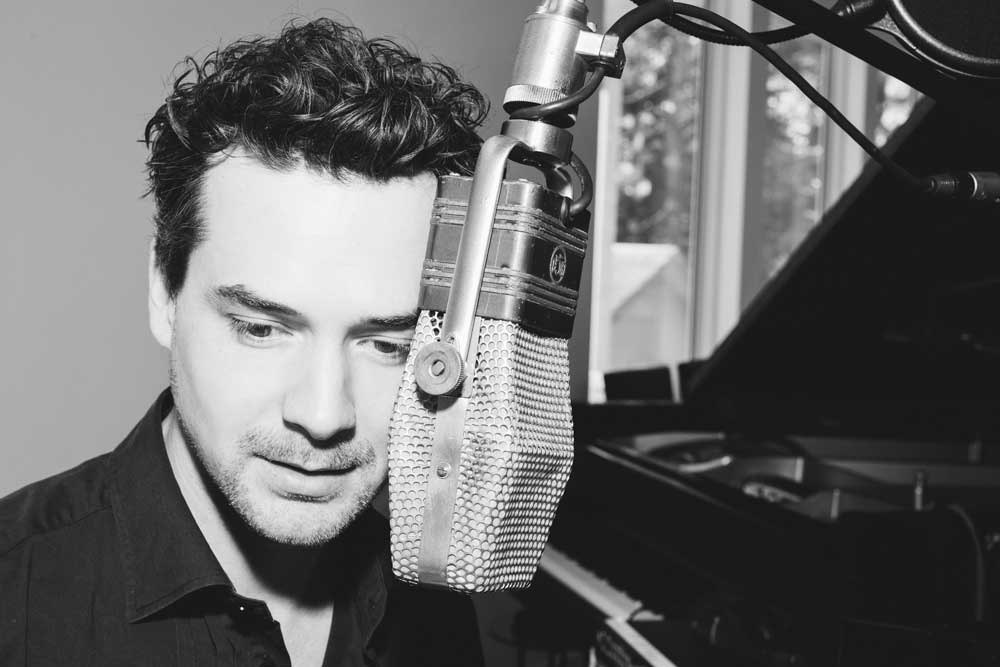 Michael Kaeshammer - Unfiltered
With his eleventh album, No Filter, Michael Kaeshammer is more present and personal than ever.
Considered a prodigy on the piano, Michael Kaeshammer has coaxed out the secrets and personality of that instrument most of his life. After emigrating from Germany with his family as a young man, he was welcomed into the Canadian music scene and during those years embarked on an education that in its summation led him to his eleventh album - No Filter.
Having lived in Vancouver, Toronto, New York and New Orleans he now calls southern Vancouver Island his sanctuary. During those early years Michael learned lifelong lessons.
There's a lot more to music than just playing the right notes
"I think those kinds of experiences are necessary for a musician to go and be a part of the music where it comes from, rather than learn from records," says Michael Kaeshammer. "It's a whole different thing when you are among those players. It has shaped my music and who I am. There's a lot more to music than just playing the right notes."
Kaeshammer made the connection from playing piano to incorporating writing and singing in part due to long road trips. "It's sixty days across the country driving solo," he says laughingly, " part way through I realized something was missing. I wasn't getting out of it what I used to. So I started writing in a diary. Kind of a stream of consciousness and it put me into a more exciting place. Those things turned into lyrics and I started to write songs. I figured these things are from my heart so I might as well sing them myself." It appeared to be a natural progression.
Michael loves to sing and feels everyone should sing no matter what you sound like. Sing at home. He says it opens you and is good for your soul. It proved to be a combination that has carried him in a career that has spanned several decades.
All of these experiences have contributed to the creative unfolding of Michael Kaeshammer.
Kaeshammer agrees that a recording is a snapshot of time. When asked where he was with his current album he shared how he 'just let go and played'.
"At this stage of my career I approach albums with the intent of documenting who I am at the time", says Michael. With No Filter Michael says he didn't have the urge to go after a certain commercial value, all he wanted to do was play piano and write songs. "I had a piano brought into my home and just spent a month writing and playing. Even recording some things that were on the spot that turned into songs."
Kaeshammer's approach, piano and the natural surroundings were willing participants.
"I live outside of Victoria amongst the trees," says Michael, " and really I just kind of forget about 'what would anyone think listening to this'. It's a really freeing feeling."
He extended that freedom to the studio and produced No Filter as well, which was a new experience.
"You know on previous albums I would have a cover tune or a clever arrangement of something someone else wrote, whereas this is all originals," he continues to explain. "At this point I felt I could connect more to my own tunes than someone else's. It was probably the best experience recording. In my mind it was a kind of turning point as to what I'll do in the future. If you have artistic freedom, it's the most exciting thing."
Michael says this is the most 'me' album he's done. The songs on the album are personal and tell stories of some things that have happened to him. "Back into the Pen" highlights the retrospective sentiment 'I wish I hadn't of said that'. "Sunset" is just that - a song that makes for a beautiful end of day meditation. It was in fact composed on a beach near his house and is Michael's reaction to what his surroundings were at that moment. Michael Kaeshammer has never been more comfortable in his own skin and with his own artistry as he is right now.
Clearly the creative embers have been fanned as Michael Kaeshammer already has an idea and started writing for the next album.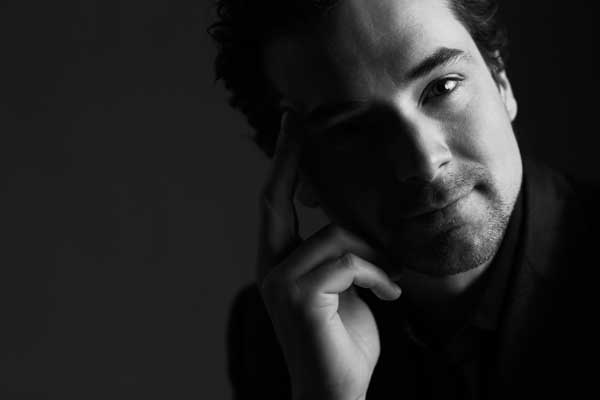 Kaeshammer is getting ready to go out on tour to China, his sixth. In preparation he has been learning Mandarin. Clearly the people of China, who also bring their piano students to hear him play, are embracing him. Michael after all was a piano prodigy himself and sets an example for these young students.
Michael Kaeshammer has a unique connection to his audience. If you've ever been to a performance you'll find you are every bit a part of it as he is. "It's all a part of letting go", he says. "I've always loved to be on stage. Touring a lot you figure out how to be yourself on stage rather than a persona. To me the fact that we play music and what kind of music we play in the venue is almost secondary. It's a vehicle for us to get into the same room. Then there is a deeper purpose to why we are hanging out in this room. Not just because these people paid money and this person plays an instrument."
Michael is referring to a reciprocal connection that is felt and not seen. "If you look out into the audience and look at the theatre even when the lights are out you are aware of where you are at. First of all you are shutting your brain off from thinking about music and the music starts sounding better, and you are present."
When asked what he'd like people to know about him, he grew thoughtful in his response, "I just want to relate what I do with my love for life and who I am. It's good to inspire people to be themselves no matter what they do. I know I can play the piano, but it's these things I want to put out there."
Micheal Kaeshammer plays Massey Hall February 11. For further tour dates in Canada check his website Kaeshammer.com
(update: album name cirrected througout)
comments powered by

Disqus