The Resurrection of Waskesu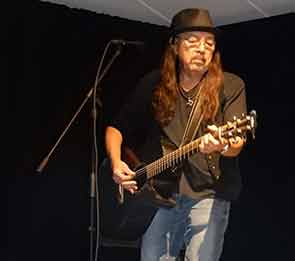 Rod Bandura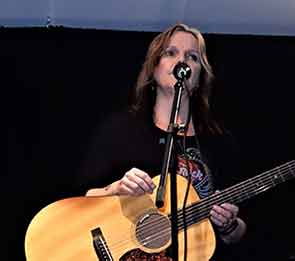 Margit Goassage
Rod Bandura and Margit Gossage have brought the legacy of First Nations group Waskesu into the 21st Century with their new Margit Sky Project.
Rod Bandura and his partner Margit Gossage perform under the name Margit Sky Project throughout the interior of British Columbia and occasionally in the Lower Mainland. They are based in Kamloops, BC. In the early 90s two First Nations songwriters, the same Rod Bandura and Terrance Armstrong, got together and formed a band. They called it Waskesu. The band was fairly successful and was involved in some important functions, such as the Commonwealth Games. They had enough of a following that they appeared a number of times on Much Music. Eventually they broke up. Fast forward to 2019. Waskesu was a historical footnote and Terrance Armstrong had died. The tapes of their music were still in the home of Rod Bandura and Margaret Gossage. Every now and then they would listen to the Waskesu tapes and wonder what might have been. Maybe they should tell you the story.
JD: Today I'm interviewing Rod Bandura and Margit Gossage from Kamloops, BC. They are part of a special project called the Margit Little Sky Project.
MG: This is interesting, because it is a side project; but not. So the reason we called it the Margit Little Sky Project, instead of the Margit Sky Project (the band's usual name) is because Little Sky is Rod's (Bandura) full native name. What ended up happening, is that Rod had been part of an indigenous group twenty-five years ago called Waskesu. He'd written all these songs and toured. They played for the Prime Minister and at the Commonwealth Games, and it all fell apart.
[The title track] talks about how an eagle might come and the pipe fills the air and sends out smoke and sends our prayers off and how generations of children will carry on the line. It's for the people.
RB: My partner, who I wrote these songs with (Terrance Armstrong) has since passed. It was sad. Terrance Armstrong and I wrote these songs in the early 90s I guess.
MG: Once in a while Rod would put on these songs. He had them on tapes, and I'm like, "We have to learn these."
RB: And my sister ...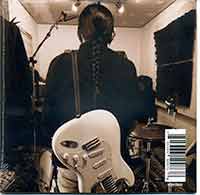 For the People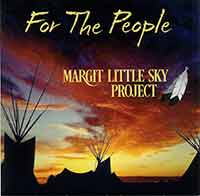 Margot Little Project
MG: There's a backstory!
RB: There's a cool little restaurant in New Westminster and I told my sister to get us a gig there and we'll come down and play there as a duo. She ended up booking us in the Columbia Theatre. My sister is the Chief of the Qayqayt First Nation. She told me that she didn't get us a gig in the restaurant but got us the Columbia Theatre and there was a guy who was going to come film it and it might be put into APTN and stuff.
MG: So we worked really hard to learn the songs. We almost sold out the Columbia Theatre. This dude, never showed up to film us, but at least now we knew the songs. Last October I applied for a grant through the First Peoples' Cultural Council of British Columbia. Late January we found out we got the full recording grant. In February we booked Perry's Recording Studio. We had Aaron Anderson on drums and Scott Skulmoskion bass. We got through all of the recording. March, everything comes to a halt because of the COVID. The pressing company we decided to use (to press the CDs) was on a skeleton crew, but they managed to get them pressed. It took a month and the CDs arrived on Friday (June 5).
JD: Why don't we pick two songs from For the People and you can tell us about them. I picked the obvious one, the title song, "For the People." So what it it all about?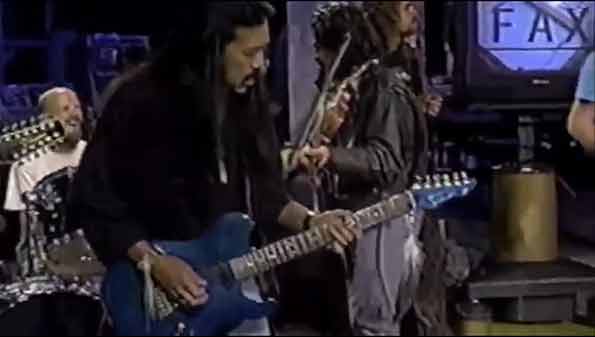 Rod Bandura with Waskesu on MuchMusic
RB: The title track, itself, talks about our vision quest, where we sit up on the mountain and do our fasting. That, basically is what that song is all about, because we sit up on the mountain and fast for the people and offer our prayers for the people. It talks about how an eagle might come and the pipe fills the air and sends out smoke and sends our prayers off and how generations of children will carry on the line. It's for the people. Hence it is the title song and was always one of our favourite songs.
JD: Your former band that you are talking about, how do you say the name?
RB: Waskesu [wass-key-sue]. It means song of the elk.
MG: The song "Indian Wars" is a Bruce Cockburn song. All the others are original. And, there's a story there, too.
RB: We [Waskesu] were doing Snowjob 94 in Whistler. Bruce Cockburn was there and doing that, too. There was him, Chantal Kreviazuk and Crash Test Dummies. I got to meet Bruce. He had the album Nothing But a Burning Light out and Indian Wars was on it. I was talking to him and told him, "I got to steal that song." He said, "Go right ahead."
JD: Really?
RB: Ya (laughs).
MG: But we still paid the rights, of course.
JD: I remember seeing you guys in town. It was a good show! It was at the building that now houses the Canadian Mental Health Association.
RB: Yes, I recall playing there. We, also did the Commonwealth Games in Victoria with Susan Aglukark and Kashtin. Do you remember Kashtin? We were touring and did a few shows with Kashtin. We were on Much Music, I think, seven different times. Terry David Mulligan, somehow found us, somewhere along the line. And that's how all that kind of came about. We didn't have to do the bar scene or anything. We went from playing coffee houses to playing bigger shows.
JD: That's awesome! So you are releasing For the People on June 21st, which is National Indigenous People's Day 2020 in Canada. Is there anything that you would like to comment about First Nations People in Canada?
RB: Again, there is one song on there called "Crimson Morning" which is a song about ...
MG: Hope!
RB: ... hope, reconciliation, about everybody getting along together. That's a message that we would like to send and hope that it gets through one day, as the lyrics say.
MG: Just so you know, that's my favourite song (laughs)..
... hope, reconciliation, about everybody getting along together. That's a message that we would like to send and hope that it gets through one day
JD: I saw you at Music in the Park (Kamloops BC) and you had many family members and friends with drums and voices on stage. I really enjoyed that.
MG: That song was "Common Soldier Man."
RB: That song we wrote in around five minutes. Terrance (Armstrong) and I used to go to The Grind. Dave (Burgess, the owner) used to have the PA set up all the time. We wrote that song and came downtown and played it there, right away. Our biggest followers were the old Grind crowd, at the time. That's a song basically about are relations that are out on the street. And maybe some day they will close their hands.
JD: So, the Margit Sky Project was one of the busiest bands I knew of last year. How are you adapting to the unfortunate shutdown of the live music industry caused by the reaction to the pandemic.
MG: It's been tough. Not only financially, obviously, but we just love to play. Rod's been playing a lot at home. I've been playing sometimes. I've been having trouble wrapping my head around everything that's been going on. I know there are lots of people doing their Facebook Live stuff. We're both a bit shy. We've been watching other people's.
RB: We've been playing with Mark (Petri) and Trudy on Saturdays at their Fire Pit Jam Sessions. That's been fun.
MG: That's been fun, but the whole "live" thing I find overwhelming. We talked about it a lot.
RB: We just haven't got around to doing it (laughs).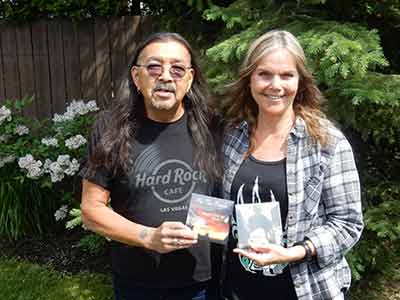 Ali says having her band behind her relaxes her.
MG: We did one show for The Peace Walk through Zoom. It went ok, but it is so much easier to play in front of people (laughs). Way easier!
RB: We do have a house concert coming in the next couple of weeks. We think there will be about twenty people there, at the end of June.
MG: You know what we do have? So, my youngest son Cameron made a video of the song "For the People" and put it on Facebook. So, when our CDs arrived last Friday. I checked my e-mail and there was one from the Indigenous Music Countdown Canada. They saw the video somewhere and on June 13 we will be part of the Indigenous Music Countdown on SiriusXM. We're in the top 40 and haven't done anything. I think we're 40 (both laugh). That will be June 13 at 2 o'clock on the Indigenous Music Channel on Sirius.
RB: And, they send out to the twenty-four different stations that carry the countdown, so that will be kind of cool.
MG: Because For the People isn't coming out until June 21st, I hadn't sat down and pushed anything yet. So this e-mail arrived out of the blue. It was really nice.
JD: It just shows the power of social media. When in doubt, get something out there.
RB: We are doing a video for "Crimson Morning." It's in the works.
MG: It's half-way done. On another note, we would really like to thank the First Peoples' Cultural Council for providing us with the funding for this CD. We, also, would really like to thank Doug Perry for doing an amazing job of producing, engineering, and mastering For the People.
RB: Doug was a big part of Waskesu, too. We went to him for our first demo. Then we got into Music West in Vancouver and got to play there, back in the day. We got to play in the Vogue Theatre. Doug was with us.
JD: Where can we get For the People as of June 21?
MG: You can get it through our website. Also it will be on iTunes, Apple Music, CD Baby, Spotify
Waskesu MuchMusic performance https://www.youtube.com/watch?v=q9Se_u67A9A
comments powered by

Disqus