!earshot picks for 2009 - Jazz on the Rocks
Shelley Gummeson
Jazz On The Rocks
Friday 5-7 pm
CFBX, 92.5 The X
Kamloops BC
Jazz On The Rocks - purely for your listening pleasure.
Shelley is a frequent contributor to !earshot-online.com.
2009 in Review
Another great year in music has come and gone, Time to take a look back, take stock, remember the good, try to get past the over-rated, highlight some over-looked gems. But first we have some playlists the capture the year in music (from a personal viewpoint)...
Best of 2009 Playlists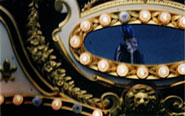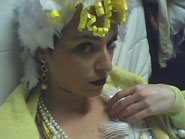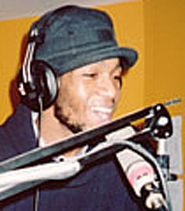 Lo-fi Countdowns/Pseudo-Scary Animal Names
By Bruno Mazzotta
The Shit that Hit in 2009
By Andrea-Jane Cornell
Grandfathers In The Ground/ Locket Full of Losing/ Inter-provincial Pen Pals
By Tara-Michelle Ziniuk
Vibe Line
By Prymtym

Picks and Pans 2009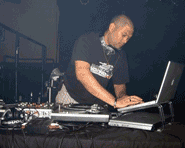 Looking back at some of the best, the over-rated, local surprises and more.Here some hosts from across the country weigh in.
Jazz on the Rocks
The Kitchen Sink
Jazz Notes
Pirates of the Carribean
sHIFT Radio
Scott Thomson

My Top records of the year
Booker T. – Potato Hole – (Anti-)
It's not that Booker T. has reinvented himself; it is that he has taken the freedom to explore other dimensions of himself that didn't exactly work with the Stax label in the 60's. He has continued his love affair with the Hammond B3, telling us melodic stories, that at times explode out the gate or whisper gently through you. As always the playing is tight and expressive with a heaping helping of the Booker T soul. Even on the songs that are not his, like Tom Waits ' Get behind the Mule, Booker T gives his full attention and flavour. One of the reasons this album rises like cream is the creative synergy created by fellow musicians, the great mercurial Neil Young and the Drive By Truckers who are also not afraid to push general expectations.
Don't go looking for a nostalgia trip with Potato Hole, this is Booker T like we've never seen and it's hot.
http://www.bookert.com/
The Cory Weeds Quintet – Everything's Coming Up Weeds – (Cellar Live)
Cory Weeds has stolen some moments from running his Vancouver jazz club The Cellar and heading up a record label, Cellar Live, to finally put his own mark on the jazz scene as a musician on the tenor sax and composer. Everything's Coming Up Weeds is the breakout album that lets us see the creativity that has been cooking underneath all the other endeavours of the energetic Weeds. The album swings hard and has some tender moments as well, with Little Unknown One, a song that Cory Weeds composed. Weeds has a remarkable talent to bring together musicians and The Cory Weeds Quintet is no exception. Ross Taggart is steady and solid on the keys, but never boring and Jim Rotondi adds some fire with his trumpet. The rhythm section of John Weber and Willie Jones III keeps things moving, allowing the sax, trumpet and keys to weave in and out seamlessly, creating some very exciting sounds. The Cory Weeds Quintet is on a rising trajectory and the sky's the limit.
Kate Schutt – The Telephone Game – (Artistshare)
This album is clearly an open and shut case of pure talent. Kate Schutt is a modern story teller with smart, sassy and sexy lyrics. Her feathery voice is a fine contrast to full bodied arrangements and artfully written songs on The Telephone Game. Each song has its own distinct texture, keeping you listening right through and then wishing there were more.
Best personal campus/community radio moment or experience of the year
I've had a great time with interviews this year both in and out of the studio. Two that have stood out was my interview with the Dana Wylie Band in a Prince George back alley, eating caramel drumsticks given to us by some guy in a Volvo. Krystle Dos Santos paid a visit to my show,
Jazz On The Rocks
and gave one helluva a live performance. Also when questioned, a band member let it be known that Krystle could on occasion be a multi-tasking driver. This prompted a chat with her mom, who was listening to the show.