Reviews for 1812 Recordings artists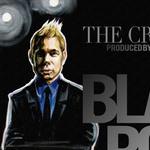 Blackboltt
Leader of the Opposition (L.O.T.O)
Previously known as The Messenger, impresario Jawn Toboika (President and Director of Recordings at 1812 Entertainment Ltd.) has now adopted the moniker Blackboltt for the follow-up to 2009's No Soliciting. Calgary-born and currently Toronto based,...
read more...
By Tristin Norenberg-Goodmanson
Oct 6, 2012
Various
Spaceshipone Chapter 1: In Search of Blackboltt
This mixtape from 1812 recordings features the gamut of contemporary, commercial-sounding independently produced Canadian rap. Featured artists include; Reema Major, Kayo Gueverra, Babylon Warchild, Progress and The Lytics. Tracks are are owned and published by...
read more...
By Tristin Norenberg-Goodmanson
Oct 6, 2012