!earshot picks for 2007
TOP 3 RECORDS OF 2007
Big Business - Here Come The Waterworks - (HydraHead)
I had enjoyed their debut release, Head for the Shallows (2005), enough for it to make my top 3 that year… but for anyone not sold on their first release, this album should do the job. Seems that working with the Melvins has really rubbed off on them in a good way.
Unsane – Visqueen – (Ipecac)
This list is starting to look a lot like 2005... I suppose what I said then applies just as well now: Best One Trick Pony Ever.
Other Men – Wake Up Swimming – (Robcore)
Fans of Rob Crow take note. This album reunites members of Heavy Vegetable and ups the ante just a smidge. Far better than the new Pinback, in my humble opinion.
MOST UNDER-RATED RECORDS OF 2007
Stinking Lizaveta - Scream of the Iron Iconoclast - (At a Loss)
Three piece instrumental band for fans of metal, rock, and jazz. Don't let that description turn you off… they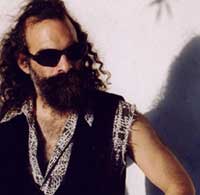 Stinking Lizaveta manage to execute this to perfection. Even more important than buying this album is seeing them live.
MOST OVER-RATED RECORD OF 2007
I'm sure there's more than I can even begin to care about.
BEST LOCAL RELEASE OF 2007
Hide Your Daughter – The Teen Girl's Guide to Social Success – (No List)
Winnipeg, Manitoba. An unlikely yet undeniable mecca for extreme music, Hide Your Daughters has featured members of KEN mode, Electro Quarterstaff, Kittens, Malefaction, and… well, the list goes on. Fans of noise rock with an emphasis on the rock take note. And unlike some bands that suffer from 'great band, shitty vocals' syndrome… HYD really has it all. You'll even find yourself following along with the lyrics on this one.