!earshot picks for 2007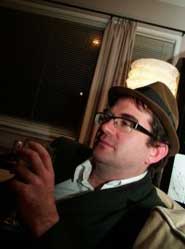 Ska-T
Other Picks: The Alberta Report
Jazz Notes
Tell the Band to Go Home
Wednesday Evening Jazz
Meow Records
New Shit
ANoiZE
I Am Collecting Beautiful Things
Home Game
Charts & Graphs
Scene-ik Drive
Right On Time
The End of Silence
Rocketship Radio
Pirates of the Caribbean

TOP 4 RECORDS OF 2007
The JB Conspiracy – this machine –(Gravity Dip Records) http://www.myspace.com/thejbconspiracy
While many bands fail miserably at combining ska with punk rock this UK outfit nails it.
Great songwriting and vocals throughout the whole album. What a find.
Tim Armstrong –a Poet's Life – (Hellcat Records)
http://www.hell-cat.com/artists/artist/218
While Hellcat Records
It was the front man who blew me away with his simple, yet killer melodies and lyrics

heavyweights The Slackers and The Aggrolites released notable albums this year it was the Rancid front man who blew me away with his simple, yet killer melodies and lyrics. Backed by The Aggrolites and also includes a bonus DVD of the entire album in b&w video form.
Manu Chao – la Radiolina – (Because Music)
http://www.myspace.com/manuchao manuchao.net
Not quite the cool Latin pop studio albums of the past, nor the insanity of the live album, but a combination of both. This actually took me a few listens before the genius of Manu Chao struck me again.
Sharon Jones & the Dap Kings – 100 days 100 nights – (daptone records)
http://www.myspace.com/sharonjonesandthedapkings
Mix 1 part James Brown 1 part Tina Turner shake add the some great musicians who know how to fire up the old school sounds of soul and BOOM! Someone must have accidently dropped some Ike Turner in that cocktail! BOOM!
MOST UNDER-RATED RECORDS OF 2007
The Neins Circa - sleeves and wigs (copperspine records)
MOST OVER-RATED RECORD OF 2007
Yeah Yeah Yeahs is is
BEST LOCAL RELEASE OF 2007
BC SKA the True North Strong and Skankin (BC ska)
Two disc compilation of bands from all over British Columbia. Some hits and misses but overall great look at what is happening in BC's small but strong ska community.
BEST PERSONAL C/C RADIO MOMENT OF 2007.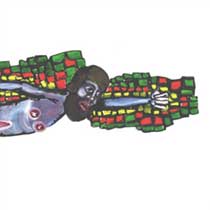 The Neins Circa - sleeves and wigsLive Performances on my radio program
Arbutus Trio - Jan 26th
One Night Band and JFK -July 13th
The Easy Brothers – Sept 7th
MOST ANTICIPATED RECORD FOR 2008
Unity: a Tribute to Desmond Dekker, The King of Ska – (Bacteria Buffet Records)