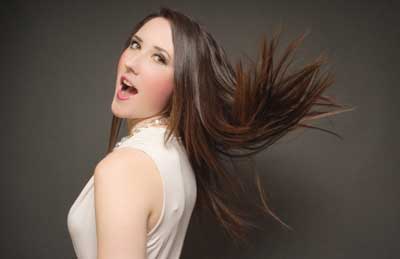 Jazz musician Ellen Doty
The Best Radio Moments 2014
The good times never stop...
For most of us, being involved with campus/community radio is something we do because we love music and we love radio. That makes for some special moments. Hosting a show creates some terrific opportunites to be part of events and support artists who deserve it. HEre are a few of those moments from 2014. Add your best c/c radio mementsof 2014 in the comments.
Glen Ess - CIVL- FM Abbotsford BC
Rhythm & Rhyme - Tuesdays 11am to 12 noon
Hmm… I guess just getting involved with CIVL in the first place… no wait, how about my first episode, actually that was more terrifying than anything else. I'll settle on the first bit of work I did for the station, before I'd done anything to actually get a show on air, I did a promo for a Concert in The Park series that CIVL was sponsoring, recording that was fun and it was an incredible feeling hearing that ad on the radio only a few days later. I've done a lot of things for station, for my own show and for other events since, but I don't think any of those things can match up to the ridiculous thrill I got from hearing my first piece of work being broadcast.
Jim Dupuis CFBX , Kamloops, BC
Jazz Notes – Wednesdays 5-7pm
The Live appearance of Ellen Doty and her band on Jazz Notes, was a personal highlight this year. They are a talented group of young musicians who attained their "road warrior" status this fall with a 30 city coast to coast tour. I had met Ellen Doty when she played in town earlier in the fall. Later she suggested coming on the show and performing live near the end of her tour. Of course I was fine with that. She, Oliver Miguel on sax and Conrad Good on double bass crammed into our small on-air studio for a chat and to play a couple of songs. Keyboard player Dan Reynolds couldn't fit in the studio, so he was elected to watch the van and equipment. They played a beautiful set which was comprised of a song off their CD Gold and a bass-lead version of the classic "Fever." It was delightful chatting with them and Oliver Miguel's smoking sax and fun sense of humor kept everything light.
https://twitter.com/ellendoty
http://www.ellendoty.com/gold/
Mitch Jackson - CKCU - Ottawa, ON
National Hum - Tuesdays 2-3pm
I got to interview Richard Laviolette for the radio show before his set here in Ottawa and it was fantastic. I think that Richard is probably one of the most underrated and underappreciated musicians and songwriters in Canada. And he's also just an incredibly kind and sweet person as you'll hear from any musician who has worked with him. I asked him a question about Guelph's Burnt Oak Records which was a label he had done work with before 2010 and I saw his eyes light up and he got very excited because he hadn't heard that name in a while. We also talked about his experience as a school bus driver, growing up in rural Ontario, his upcoming record and a bunch of other great stuff. It was just really cool to be able to talk to one of my favourite musicians and hopefully be able to expose some of his music to other people using that platform.
http://richardlaviolette.bandcamp.com/
Owen Maxwell - CKCU - Ottawa, ON
Theme Songs - Mondays at 10am
When it came time this year to help CKCU with its annual fundraiser, we decided to make entertainment the biggest factor. Between comical read-throughs of slogans and lightning fast infomercial reads set to "The Spanish Flea" the whole thing was a laugh riot. One show even fell on our Halloween episode and featured a guest voice from The Wolf Man.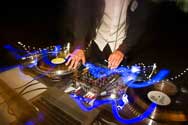 Matt Simmons - Interrobang CICK - Smitthers, BC
Interrobang - Tuesdays 9:30-12 PST
Interrobang After Dark - Wednesdays 9-11pm
I got to DJ with a crew of other radio folks for an entire 24-hour period at our local ski hill, as part of a crazy event called the Everest Challenge, in which participants ski up and down the mountain all day and all night, to complete the equivalent elevation gain of Mt. Everest. Favourite moment during the event was doing my weird book/music thing live at around 4 am, reading from Sir Edmund Hillary's "High Adventure".
Ming Wu - CHUO 89.1FM Ottawa Canada
Photogmusic LIVE
CHUO Live at Le Troquet in Hull
Live performances by Voicemail on December 16, 2014
comments powered by

Disqus