Best of 2010 : Picks and Pans of 2010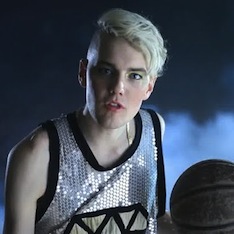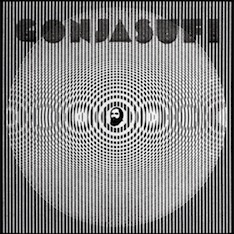 2010 in Review
Another great year in music has come and gone, Time to take a look back, take stock, remember the good, try to get past the over-rated and over-hyped and highlight some over-looked gems. But first we have some playlists that capture the year in music (from a personal viewpoint)...
Best of 2010 Playlists



Too hotttt '010... Oh yeah
By Kat Dornian
Top Trackssss TwennyTen
By Chad Brunet

Picks and Pans 2010







Looking back at some of the best, the over-rated, local surprises and more. Radio hosts from across the country weigh in...
Best Jazz CDs of 2010 by Jim Dupuis
Top 10 for 2010 by Scott Thomson
The Kitchen Sink by Chris Hibbard
Good Stuff. Enjoyable Things. by Kat Dornian
Key Contrast ft. Clash by Clash Contrast
Punk, Garage & lo-fi by Alicia
Anarcha-Feminist Kool Aid Acid Test (west) by Aaron Levy
Blowing Up the Lakewood by Jason Wellwood

For January to December 2010
TW
Artist - Title - (Label)
1
The Arcade Fire
The Suburbs - (Merge)
2
Broken Social Scene
Forgiveness Rock Record - (Arts & Crafts)
3
The New Pornographers
Together - (Last Gang)
4
The Black Keys
Brothers - (Nonesuch)
5
Caribou
Swim - (Merge)
6
Tokyo Police Club
Champ - (Dine Alone)
7
Owen Pallett
Heartland - (For Great Justice)
8
Plants And Animals
La La Land - (Secret City)
9
The Sadies
Darker Circles - (Outside)
10
Women
Public Strain - (Flemish Eye)
View the full !earshot Top 200


Specialty Charts #1s
Electronic:
Caribou - Swim - (Merge)
Hip Hop:
Shad - TSOL - (Black Box)
International:
Various - The World Ends: Afro Rock & Psychedelia in 1970s Nigeria - (Soundway)
Jazz:
Cory Weeds - The Many Deeds of Cory Weeds - (Cellar Live)
Loud:
Cancer Bats - Bears, Mayors, Scraps And Bones - (Distort)
Folk/ Roots/ Blues:
Old Man Luedecke - My Hands Are On Fire & Other Love Songs - (Black Hen)