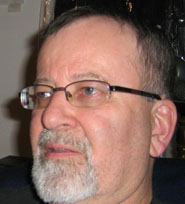 Jim Dupuis
Host of Jazz Notes
on CFBX in Kamloops, BC Wednesday 5-7 PM
Most types of jazz are featured on Jazz Notes. In the Feature Album segment I play entire album over a series of consecutive shows. Some albums featured so far are Bitches Brew by Miles Davis and The Blues and the Abstract Truth by Oliver Nelson. I also record interviews with Canadian jazz artists from time to time and they are played on Jazz Notes. Many of these interviews, along with information about the artists are submitted to earshot-online.com as feature articles. Annual features include my International Women's Day Show, The Mardi Gras Show and The Best of … Show in January. Jazz Notes with Jim will have its 10th anniversary on the air in May 2011. I am also involved in a number of board committees at "The X."
2010 in Review
Another great year in music has come and gone, Time to take a look back, take stock, remember the good, try to get past the over-rated and over-hyped and highlight some over-looked gems. But first we have some playlists that capture the year in music (from a personal viewpoint)...
Best of 2010 Playlists



Too hotttt '010... Oh yeah
By Kat Dornian
Top Trackssss TwennyTen
By Chad Brunet

Picks and Pans 2010







Looking back at some of the best, the over-rated, local surprises and more. Radio hosts from across the country weigh in...
Best Jazz CDs of 2010 by Jim Dupuis
Top 10 for 2010 by Scott Thomson
The Kitchen Sink by Chris Hibbard
Good Stuff. Enjoyable Things. by Kat Dornian
Key Contrast ft. Clash by Clash Contrast
Punk, Garage & lo-fi by Alicia
Anarcha-Feminist Kool Aid Acid Test (west) by Aaron Levy
Blowing Up the Lakewood by Jason Wellwood

For January to December 2010
TW
Artist - Title - (Label)
1
The Arcade Fire
The Suburbs - (Merge)
2
Broken Social Scene
Forgiveness Rock Record - (Arts & Crafts)
3
The New Pornographers
Together - (Last Gang)
4
The Black Keys
Brothers - (Nonesuch)
5
Caribou
Swim - (Merge)
6
Tokyo Police Club
Champ - (Dine Alone)
7
Owen Pallett
Heartland - (For Great Justice)
8
Plants And Animals
La La Land - (Secret City)
9
The Sadies
Darker Circles - (Outside)
10
Women
Public Strain - (Flemish Eye)
View the full !earshot Top 200


Specialty Charts #1s
Electronic:
Caribou - Swim - (Merge)
Hip Hop:
Shad - TSOL - (Black Box)
International:
Various - The World Ends: Afro Rock & Psychedelia in 1970s Nigeria - (Soundway)
Jazz:
Cory Weeds - The Many Deeds of Cory Weeds - (Cellar Live)
Loud:
Cancer Bats - Bears, Mayors, Scraps And Bones - (Distort)
Folk/ Roots/ Blues:
Old Man Luedecke - My Hands Are On Fire & Other Love Songs - (Black Hen)
The Best Jazz CDs of 2010

My criteria is that the CD has to have been received at CFBX in 2010 and/or appear on our play lists in 2010 and that does include some 2009 releases such as PJ Perry's Nota Bene, which was released in late 2009. Re-issues do not qualify, so Archie Shepp's The New York Contemporary Five CD, which was my favourite CD in 2010 can't make the list, as was a tasty re-issue of an EP by local musician Anita Ecclelston. It contains very nice arrangements of classic standards done some years ago around the time of her university days. I have chosen 10 instrumental CDs and 5 vocal CDs. The top CD is indicated in each category. The others are in random order.
Instrumental Jazz Top 10
Artist – Title – (Label)
Best Instrumental CD of 2010: PJ Perry Nota Bene (PJ Perry)
PJ's allowed to use Latin in his titles because he is a Doctor of Laws. At 69 years old he still has the chops that made him a perennial winner of saxophonist of the year from major jazz publications and organizations. This CD is just, plain beautiful!!
Pat Metheny Orchestrion (Nonesuch Records)
Metheny got lazy and decided to make a CD with robots playing his music. Seriously! Well the lazy part might be a fib. Don't care who or what's playing here. It's good.
Richard Underhill Free Spirit (Stubby Records)
The head Demon has surpassed his old band with his solo work. From bop to funk to contemporary jazz; it's all here. He's enlisted a killer band for this one. The bonus DVD is worth the price alone.
Tom Babin's Benzene Your Body is Your Prison (Drip Audio)
Free jazz; avante garde … call it what you want, but it is simply good music. Babin and his bass were in high demand at the Vancouver International Jazz Festival in various groupings and genres of jazz. I'm not surprised.
Hank Jones, Oliver Jones Pleased to Meet You (Justin Time)
Wonderful standards tastefully performed by two senior artists. I'm glad they got together before Hank died in 2010.
Wood Witt First Impression (Bamboo Music)
This musician and educator from Texas can really play his sax, but the guest artist from France, Frank Ansallam steals the show.
Gerry Gibbs & the Electric Thrasher Orchestra Music of Miles Davis (Whaling City Sound)
Drummer Gibbs' package of covers from Evil and Bitches Brew. This is a must CD for fans of Miles Davis' fusion years.
Jeff King Catalyst (J&W Music)
Another kick-ass Toronto sax player explores many sides of jazz. Includes a cover of The Beatles' Strawberry Fields. Other jazz bands which are planning to cover Beatle tunes should be forced to listen to it. That's how you do it right!
Cory Weeds The Many Deeds of Cory Weeds (Cellar Live)
Vancouver saxophonist, night club owner, record label owner, husband, father …. you get the picture. He indeed does many deeds but playing the sax might be where he excels. He's finally getting noticed in the US, too.
Ideal Bread Transmit Vol.2 of the Music of Steve Lacy (Cuneiform)
Baritone saxophonist Josh Sinton leads a group that pays homage to the great soprano sax player Lacy and show that they too can improvise.
Vocal Jazz Top 5
Best Vocal CD of 2010: Hilary Kole You Are There (Duets) (Justin Time)
Wow. Sure she has the luxury of having Dave Brubeck, Monty Alexander, Hank Jones and many other piano Gods on this CD. But, that being said, it only matters that this woman can sing and you need a good voice to pull off an album where there is only one other instrument.
Ranee Lee Lives Upstairs (Justin Time)
Unfortunately she doesn't live upstairs from me. I'd kill to hear her practicing. Like most of the others in this list her voice is indeed an instrument.
Jane Monheit Home (Emarcy/ Universal Records)
Great voice, and it's nice when you have a big record company's $$ behind you. The sound/musicians/arrangements are not surprisingly top notch. And, yes she deserves to be on a big label.
Elizabeth Shepherd Heavy Falls the Night (Do It Right Music)
Her strength as a songwriter really shows through on this CD. She mixes pop, jazz, and R&B and comes up with a very flavorful dish.
Ori Dagan S'cat Got My Tongue (The Drive Shed)
Yup men can sing, too and he can scat. He seems to have the ear of the elite of Toronto's jazz scene who appear with him on this CD.
Local Musician - Kamloops
Sabrina Weeks and Swing Cat Bounce Tales from Lenny's Diner (Sabrina Weeks and Swing Cat Bounce)
Sabrina and the boys worked hard on this CD and hired Tom Lavin of Powder Blues to help with the polishing. Probably the most professional local release I've heard. Her lyrics may sound like she doesn't take herself too seriously but nothing could be further from the truth. The CD has fun lyrics, great vocals and a band that just doesn't quit. It's already making a stir far from home and needs to be submitted for consideration for blues awards.
Best personal campus/community radio moment or experience of the year.
I stopped for a beer at The Lamplighter in Vancouver's Gastown during the Jazz Festival. A solo performer,
Vicky Sjohall
was playing a set. I dropped off my card to her sound man and he gave me a CD for CFBX. In the fall Vicky played at Heroes Pub at the local university. She dropped in to the station and played a couple of beautiful, live tunes on Jazz Notes and chatted for a while. She also brought along
Dino DiNicolo
, who I ran into when he was with
Uno Mas
some time earlier. Vicky is not a jazz artist, but there's always room for good live music on Jazz Notes.