Picks anf Pans by Chad Brunet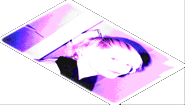 Key Contrast
CHMR-FM St John's
Host of Key Contrast Featuring Clash, Tuesday 5-7 pm NST, 93.5 FM www.chmr.ca (St. John's, NL), available at iTunes Library, broadcasts from Memorial University of Newfoundland
Website:
2010 in Review
Another great year in music has come and gone, Time to take a look back, take stock, remember the good, try to get past the over-rated and over-hyped and highlight some over-looked gems. But first we have some playlists that capture the year in music (from a personal viewpoint)...
Best of 2010 Playlists



Too hotttt '010... Oh yeah
By Kat Dornian
Top Trackssss TwennyTen
By Chad Brunet

Picks and Pans 2010







Looking back at some of the best, the over-rated, local surprises and more. Radio hosts from across the country weigh in...
Best Jazz CDs of 2010 by Jim Dupuis
Top 10 for 2010 by Scott Thomson
The Kitchen Sink by Chris Hibbard
Good Stuff. Enjoyable Things. by Kat Dornian
Key Contrast ft. Clash by Clash Contrast
Punk, Garage & lo-fi by Alicia
Anarcha-Feminist Kool Aid Acid Test (west) by Aaron Levy
Blowing Up the Lakewood by Jason Wellwood

For January to December 2010
TW
Artist - Title - (Label)
1
The Arcade Fire
The Suburbs - (Merge)
2
Broken Social Scene
Forgiveness Rock Record - (Arts & Crafts)
3
The New Pornographers
Together - (Last Gang)
4
The Black Keys
Brothers - (Nonesuch)
5
Caribou
Swim - (Merge)
6
Tokyo Police Club
Champ - (Dine Alone)
7
Owen Pallett
Heartland - (For Great Justice)
8
Plants And Animals
La La Land - (Secret City)
9
The Sadies
Darker Circles - (Outside)
10
Women
Public Strain - (Flemish Eye)
View the full !earshot Top 200


Specialty Charts #1s
Electronic:
Caribou - Swim - (Merge)
Hip Hop:
Shad - TSOL - (Black Box)
International:
Various - The World Ends: Afro Rock & Psychedelia in 1970s Nigeria - (Soundway)
Jazz:
Cory Weeds - The Many Deeds of Cory Weeds - (Cellar Live)
Loud:
Cancer Bats - Bears, Mayors, Scraps And Bones - (Distort)
Folk/ Roots/ Blues:
Old Man Luedecke - My Hands Are On Fire & Other Love Songs - (Black Hen)
TOP TRACKSSSS TWENNYTEN : Chad
!earshot year-end picks 2010
Coheed and Cambria-Year of the Black Rainbow-(Columbia) www.coheedandcambria.com
Every release from this American progressive rock outfit is a pleasure. Since 2001, this four-piece rock group has created and found an independent, and in love fan base. Lyrically invested romantic balladry, and a driving guitar and drum section excite both the car stereo loud-speakers, and quiet headphones. Outdoor rock-and indoor concerts would not disappoint. Be sure to invest in a box set of this epic rock poetry when it becomes available, and include a copy of their most recent 200 page novel for a new review.
GonjaSufi-A Sufi And A Killer-(Warp) www.warp.net
SoundCloud.com to Warp Remix website found me at the GonjaSufi sound. I'd seen the name about, and of interest. Tracks like Candylane and Ancestors, and its new musical take on beat poetry and downshifting. There was a need for Warp Records' roster to have this artist contribute his album, and its very unique, contemporary approach to a much needed, older lyricism. Accompanying his many tracks' remixes are some of the finest variety musicians from both sides of the Atlantic. A must-have from 2010.
Coco Rosie-Grey Oceans-(SubPop) www.cocorosieland.com
The two sisters have created a solid reputation of producing a truly amazing, quality album. They never fail to surprise, and astound. Their twin vocals are orchestrated and jazz basic. To see them live would be a Ship Inns' (St. John's) Anais Nin. They have incorporated new drum beats, Chinese pop and thick moog synth to a warm visualized reception of a listener's ear. Not a career album yet, really with already album after album of mesmerizing and bar none style. I look forward to the further use of electro instrumentation in their music. A 2010 play.
Goldfrapp-Headfirst-(Mute) www.goldfrapp.com
British duo. An assured electro-Xanadu trip through an indo-summer disco soundtrack.
Crystal Castles-Crystal Castles-(Last Gang Records) www.myspace.com/crystalcastles
Canadian duo. A tubular magnificence and reminder of holiday. 2.0 and 3.0 Visual-Sonics at live show are a grandstand of a time. Artists. Live Greats. Best in 2011
John Horvak- Seasons Of Dub EP-(Woodcore Records) www.woodcorerecords.com
This is Canadian Horvak's third release, and yet another marvellous adventure into electronica and dub. It doesn't fail to impress. The title and themes are nature inspired, and the music created is what is expected of Horvak based on his recent work. A gorgeous compendium of illustrative sound.

Erykah Badu-Return of the Ankh: New Amerykah Part 2-(Universal) www.erykahbadu.com
This album is a suffix to a word embedded in the themes behind both New Amerykah albums (Parts One and Two). Although the puzzle is a complicated one, her simple and effective vocals and new exploration in sound materials, are an inspiring and uncomplicated listen. She sings with an evocative and stylistic grace, and her lyrical reflections here are footprints in her maturing career.
M.I.A-Maya-(N.E.E.T) www.myspace.com/mia
Edits in .30s samples on her MySpace suggest further listening experience required, and props from previous albums demand an educated listen. M.I.A has not disappointed live, and otherwise. New 2.0 are smashingly attractive, and don't fail to entice. A new label and years of experience make for the fan to seek out her message, and to stay in tune.
Clash Contrast-RPM Challenge 2010 Singles-(Indie) www.myspace.com/clashcontrast
Unreleased Canadian Trip-Hop and Nu-jazz. Social Media/Viral 2.0. A contemporary, poetic foray into trip-punk and D.I.Y.
Dubmatix-System Shakedown-(Echo Beach): www.dubmatix.com
2010 JUNO Award for Best Reggae Recording by a Canadian Artist. Year-long cool for your ears, eyes and mouth.
Best personal campus/community radio moment or experience of the year. Live broadcast from the Delta Hotel during the Juno Awards Ceremony, 2010 in St. John's, NL. Beginning of programme at CHMR 93.5 FM; Key Contrast ft. Clash.