!earshot picks for 2010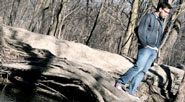 Scott Thomson
Music Director
2010 in Review
Another great year in music has come and gone, Time to take a look back, take stock, remember the good, try to get past the over-rated and over-hyped and highlight some over-looked gems. But first we have some playlists that capture the year in music (from a personal viewpoint)...
Best of 2010 Playlists



Too hotttt '010... Oh yeah
By Kat Dornian
Top Trackssss TwennyTen
By Chad Brunet

Picks and Pans 2010







Looking back at some of the best, the over-rated, local surprises and more. Radio hosts from across the country weigh in...
Best Jazz CDs of 2010 by Jim Dupuis
Top 10 for 2010 by Scott Thomson
The Kitchen Sink by Chris Hibbard
Good Stuff. Enjoyable Things. by Kat Dornian
Key Contrast ft. Clash by Clash Contrast
Punk, Garage & lo-fi by Alicia
Anarcha-Feminist Kool Aid Acid Test (west) by Aaron Levy
Blowing Up the Lakewood by Jason Wellwood

For January to December 2010
TW
Artist - Title - (Label)
1
The Arcade Fire
The Suburbs - (Merge)
2
Broken Social Scene
Forgiveness Rock Record - (Arts & Crafts)
3
The New Pornographers
Together - (Last Gang)
4
The Black Keys
Brothers - (Nonesuch)
5
Caribou
Swim - (Merge)
6
Tokyo Police Club
Champ - (Dine Alone)
7
Owen Pallett
Heartland - (For Great Justice)
8
Plants And Animals
La La Land - (Secret City)
9
The Sadies
Darker Circles - (Outside)
10
Women
Public Strain - (Flemish Eye)
View the full !earshot Top 200


Specialty Charts #1s
Electronic:
Caribou - Swim - (Merge)
Hip Hop:
Shad - TSOL - (Black Box)
International:
Various - The World Ends: Afro Rock & Psychedelia in 1970s Nigeria - (Soundway)
Jazz:
Cory Weeds - The Many Deeds of Cory Weeds - (Cellar Live)
Loud:
Cancer Bats - Bears, Mayors, Scraps And Bones - (Distort)
Folk/ Roots/ Blues:
Old Man Luedecke - My Hands Are On Fire & Other Love Songs - (Black Hen)
2010 was an outstanding year for music. So good, in fact, that if 12 months ago you would have told me that my year end list would not contain The New Pornographers, Ted Leo & The Pharmacists, The Hold Steady, Spoon and The Arcade Fire, I would not have believed you.
Well, here's proof.
It should also be noted that I could not make this list any shorter. This year was nearly too good.
Top Ten Of The Year
1: The National – High Violet
This is the only record on my list which truly stands above the rest. The National can seemingly do no wrong at this point. Songs like "Runaway" and "Bloodbuzz, Ohio" put you in a trance with their melodic beauty and sharp lyrics before spitting you back out to a cold, cruel world around. As a vinyl lover, I cannot recall a better sounding record. It's perfect.
You want to truly appreciate it in all its glory? Well, here are the steps:
1: Get drunk alone, preferably on red wine or whiskey.
2: Wait until 3:00 am and then put drop the needle. Make sure the room is dim.
4: Turn it up to levels which are not meant for 3:00 am. It needs to be really fucking loud. Once the volume is adequate, sit down. (Ideally, you should also be in a room with surround sound, if you do sit in the middle of the room.)
If this doesn't do it for you, there may be something seriously wrong with you.
2: The Riot Before – Rebellion
This is a record I did not expect to love as much as I do. When it was first released, a lot of people were talking it up and to be honest, I didn't get the love for it. It was a mid-tempo, standard melodic-punk rock record. Nothing bad. Nothing great.
Here's the thing though, I had initially purchased this on LP, which, it should be mentioned, is an absolutely beautiful package. The LP came with an accompanying cd, which I put into my car stereo, where it has lived in there for months.
This record is like a great book. And like most great pieces of art, they take a while to sink in. There are layers of melodies. The lyrics are among the most biting and cleverly composed of the year. There are hooks galore.
Don't just give it a chance; Give it a month.
Standout Track – The Oregon Trail
Artist Website:
www.americanmary.com/
3: Leatherface – The Stormy Petrel
2010 was the year I fully gave myself over to Frankie Stubbs. I can easily list UK legends Leatherface amongst my favourite bands. Stubbs growly songs have provided the backdrop of some great nights and when this record was released I could not have been happier. This isn't Mush or Dog Disco. This is its own beast. It is a record full of passion and well crafted songs. Tracks like "Diego Garcia" and "My World Ends" are among the year's best. These 12 tracks should be heard by everyone. Yes, I am talking to you. Go and get this album.
Artist Website:
www.leatherface.biz/
4: The Gaslight Anthem – American Slang
When I first reviewed this record for !Earshot in July, I wrote "This isn't just album of the year material, it is career defining." Six months later, I stand by those words. Simply put, it is a great record, made by a great group of guys.
Standout Track – "Bring It On"
Artist Website:
www.gaslightanthem.com/
5: The Menzingers – Chamberlain Waits
It was a cold, snowy night in early December. I was running though a local park with my headphones on. I felt the snow crunching beneath my feet. The sweat was simply freezing on to my skin instead of running down my body. To say I was cold was somewhat of an understatement. From what I can remember, it was also quite dark, but the moon glistened off the snow making it much easier to see where I was going. I had this record on. It was at this exact time that this record made my year end list.
Whether it was a culmination of circumstance and melody, or me finally spending due time with this splendid album, I am not sure, but I am so happy it finally happened.
This is a band to really watch out for in 2011 and beyond. I am certain, like The Riot Before, that they will be destined to greatness if they can keep writing intelligent and interesting punk rock songs.
Give Chamberlain Waits a listen. If it doesn't immediately make you fall in love with it, go for a run in the cold.
Standout Track – "Deep Sleep"
Artist Website:
www.myspace.com/themenzingers
6: Iron Chic – Not Like This
This is yet another record I did not expect to love as much as I do. When it first dropped, this band caught my eye solely based on the fact that it contains member of Long Island's Latterman, and the fact that they were offering up the record for a small donation. Being the cheapskate I am, I felt compelled to give it a shot. Who doesn't love a deal, right?
Well, after many, many listens, I feel like I under paid and have since ordered the LP of this fantastic record.
If you liked Latterman, I find it hard to believe you won't enjoy this.
Standout track - "Every Town Has An Elm Street."
Artist Website:
http://www.ironchic.net/
7: Sharon Jones & The Dap Kings – I Learned The Hard Way
If it was 1967, Sharon Jones would be a household name. This is a fact.
Sadly though, it is 2010, and instead she is relegated to a "throwback" artist by so many music critics. Being at the forefront of yet another "Soul Revival", Jones and her band have created one of the most entertaining records of the year. It all starts out with the stellar "The Game Gets Old" and ends with one of the best songs of the year "Mama Don't Like My Man". What's in between is a clear punch in the face to the modern music scene and all of its pre-fabricated pop-stars. Recorded on mono equipment, and teeming with attitude, it is a record you won't soon put down. It was the sound of my spring.
Artist Website:
www.sharonjonesandthedapkings.com/
8: The Dopamines – Expect The Worst
I will keep this one short: Super catchy pop-punk. I am a sucker for it.
I promise you, you will have these songs in your head for weeks.
Standout Track – "Waking Up In The Monroe House With Cat Hair In My Mouth"
Artist Website:
www.myspace.com/thedopaminesohio
9: Off With Their Heads – In Desolation
I was cooking spaghetti on a Wednesday night in June. I had just received my copy of In Desolation and while I was slaving away over a pot full of tomato sauce, I threw this on and turned it up as loud as the stereo would allow.
Upon getting back into the kitchen, I was tempted to turn back. Epitaph had sent me the wrong record. This was so polished. It was so clean. This was not Off With Their Heads. Surely, they put the wrong LP into the album sleeve at the factory.
Then came the first undeniable growl of OWTH's lead siger Ryan Young.
"What the hell happened" was the only thought going through my mind. When we last heard from these guys, they were raw. From The Bottom and Hospitals were short, fast, passionate. This was produced, sleak and dynamic. What the fuck?
But then I kept listening. It started to feel more like an OWTH album. The dead ringer was the lyrics. Young has a knack for writing some of the most depressing words you will ever read, and yet sings them with such passion that they almost feel cathartic to hear.
By the time I got to the final track, "Clear The Air", which is also the best song they have ever recorded, I was sold.
The band I fell in love with is still there. You can only polish damaged good so much before the faults start to come through again. Thank god for that.
Artist Website:
http://www.epitaph.com/artists/artist/275/Off_With_Their_Heads
10: RVIVR – RVIVR
Another post Latterman band releasing another of the year's best records. Oh yeah, this one was by donation as well.
I sense a theme emerging.
While singer's Matt Canino and Erica Freas provide some of the year's finest harmonies. It is really Freas's contribution to this record that sold me. She has the best female voice in punk rock. I don't even think it's up for debate.
Standout track: "Cut The Cord"
Artist Website:
http://rvivr.com/rvivr/rvivr.com.html
The Almost-Made-The-Top-Ten List
Tim Barry – 28th And Stonewall
Two Cow Garage – Sweet Saint Me
The Sadies – Darker Circles
Shad – TSOL
Paul Baribeau – Unbearable
Dead Mechanical – Addict Rhythm
Murder By Death – Good Morning, Magpie
EP's Of The Year
Arliss Nancy – Truckstop Roses
Red City Radio – Spinning In Circles Is A Gateway Drug
Frank Turner – Rock & Roll
It should be noted that the Arliss Nancy ep contains possibly the greatest song written in a decade, "Abacus".
Disappointment of the Year
The Arcade Fire – The Suburbs
I have yet to find a reason why this record is so beloved. It is good, but it lacks everything I love about the Arcade Fire. The youthfulness, and passion of Funeral has been replaced with well crafted indie-rock songs and scathing lyrics of suburban sprawl. It's not a bad record at all, but it is just not what I needed it to be.
What I Am Looking Forward To In 2010
New records from
Social Distortion
,
The Smoking Popes
and
Red City Radio
.