Picks and Pans by Kat Dornian
Kat Dornian
Music Director
CJSW Calgary
Kat Dornian is a music fanatic! Her love has brought her to work at CJSW as Music Director. She hosts The New Classics every Monday, playing new music and also writes a zine devoted to noise called Feedback. In a completely unrelated note to that, she also loves math, especially prime numbers, and is currently looking into finding out more about emergent complexity in music. Her favourite number is 1,008,001.
http://www.cjsw.com
http://www.feedbackzine.ca
Twitter:
@CJSW_Music
2010 in Review
Another great year in music has come and gone, Time to take a look back, take stock, remember the good, try to get past the over-rated and over-hyped and highlight some over-looked gems. But first we have some playlists that capture the year in music (from a personal viewpoint)...
Best of 2010 Playlists



Too hotttt '010... Oh yeah
By Kat Dornian
Top Trackssss TwennyTen
By Chad Brunet

Picks and Pans 2010







Looking back at some of the best, the over-rated, local surprises and more. Radio hosts from across the country weigh in...
Best Jazz CDs of 2010 by Jim Dupuis
Top 10 for 2010 by Scott Thomson
The Kitchen Sink by Chris Hibbard
Good Stuff. Enjoyable Things. by Kat Dornian
Key Contrast ft. Clash by Clash Contrast
Punk, Garage & lo-fi by Alicia
Anarcha-Feminist Kool Aid Acid Test (west) by Aaron Levy
Blowing Up the Lakewood by Jason Wellwood

For January to December 2010
TW
Artist - Title - (Label)
1
The Arcade Fire
The Suburbs - (Merge)
2
Broken Social Scene
Forgiveness Rock Record - (Arts & Crafts)
3
The New Pornographers
Together - (Last Gang)
4
The Black Keys
Brothers - (Nonesuch)
5
Caribou
Swim - (Merge)
6
Tokyo Police Club
Champ - (Dine Alone)
7
Owen Pallett
Heartland - (For Great Justice)
8
Plants And Animals
La La Land - (Secret City)
9
The Sadies
Darker Circles - (Outside)
10
Women
Public Strain - (Flemish Eye)
View the full !earshot Top 200


Specialty Charts #1s
Electronic:
Caribou - Swim - (Merge)
Hip Hop:
Shad - TSOL - (Black Box)
International:
Various - The World Ends: Afro Rock & Psychedelia in 1970s Nigeria - (Soundway)
Jazz:
Cory Weeds - The Many Deeds of Cory Weeds - (Cellar Live)
Loud:
Cancer Bats - Bears, Mayors, Scraps And Bones - (Distort)
Folk/ Roots/ Blues:
Old Man Luedecke - My Hands Are On Fire & Other Love Songs - (Black Hen)
Good Stuff. Enjoyable Things.
10 Pretty Good Albums

1. Zola Jesus - Stridulum EP - (Sacred Bones)
Zola Jesus confronts the listener with intimate songs of longing and honesty. Her style is quite dark and utilizes a fair number of innovative styles. You'll hear passion dripping from every word as orchestral swells populate the space behind the words. Stridulum shows Zola Jesus' solid attempt to create something accessible, but still challenging and worthy of several listens.
www.zolajesus.com
2. Gonjasufi - A Sufi And A Killer (Warp)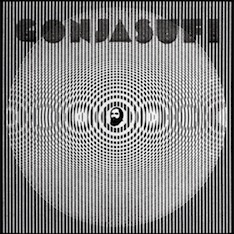 I feel like Gonjasufi's debut album was eagerly anticipated and, might I say, it met all expectations. It's an aural treat on all fronts. While a lot of releases this year have imitated styles of eras gone by, Gonjasufi re-invents something that perhaps never was.
www.sufisays.com
3. Ariel Pink's Haunted Graffiti - Before Today - (4AD)
Using sounds and techniques reminiscent of very vintage recordings this album shines with something familiar yet altogether quite unique and honestly refreshing. It recognizably pays homage to bands such as the Rockin' Ramrods (1960's) and Ago (early 1980s). Perhaps that's what has garned Before Today such attention, either that or having signed to 4AD. Either way, these particularly obscure bands of yesteryear would probably be forgotten if it weren't for a man like Ariel Pink. The majority of the songs are quite poppy and a right dose of psychedelic.
www.arielpink.com
4. Nitzer Ebb - Industrial Complex (Major Records)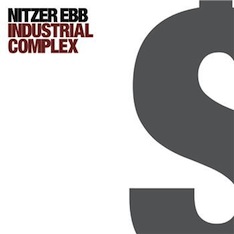 First off, this is the first studio album from Nitzer Ebb in 15 years (yes, there was a hits compilation put out in 2006 as well). The album picks up nicely from where the band left off in 1995 with their album Big Hit. You could argue that McCarthy, Harris and Payne have barely updated their instruments and that the album could improve, yet something about this album shows a refinement captured over the 1.5 decade hiatus. It's not as angst ridden as early Nitzer Ebb work. It shows a keen awareness for simplicity, sound and rhythm. Beats are constructed from raw samples and McCarthy's voice is so damn dreamy. It's an easy sell.
www.nitzer-ebb.de
5. Blessure Grave - Judged By Twelve, Carried By Six - (Alien8)
Delicious discordance - distorted and riddled with agony. Blessure Grave is jangly guitars played atop mechanical drumming. You'll probably think you've entered some kind of goth convention of music, it's that dismal.
www.myspace.com/blessuregravesd
6. Matthew Dear - Black City - (Ghostly International)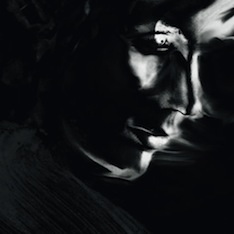 This is Matthew Dear's finest album to date, which is saying a lot. Dear has been putting out a darker side of minimal electronic and electroclash music on Ghostly International for a decade. His organic style and method is beautiful and deeply infecting. Every song is a gem - shiny and raw - expressing nothing ordinary.
www.matthewdear.com/
Track: "You Put A Smell One Me"
7. Black Keys - Brothers - (Nonesuch)
There should be no need to explain why this album has reached phenomenal heights on the charts around the world. The songs are catchy, memorable and nostalgic. They provide a soundtrack to the lives we lead.
www.theblackkeys.com
Track: "Howlin' For You"
8. Sean Nicholas Savage* - Moving Up In Society - (Arbutus)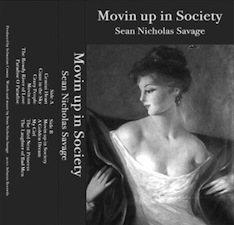 Sean Nicholas Savage is a busy man. His songs are musically quite simple yet emotionally complex. What's really impressive is that so many touching songs can be churned out and remain so genuine. That's right, on top of this release Mr. Savage has also just released a new record on Arbutus Records entitled Mutual Feelings of Respect and Admiration. These are the kind of songs any young girl wants a boy to write to her. But then on second thought, they are still complex and not always so straight forward.
www.myspace.com/seannicholassavage
Track: Gemini Heart
9. Janelle Monáe - The Archandroid (Bad Boy)
Here's a release that has an unimaginable breadth, likely as a result of the lengthy story behind it. On Monae's first release, Metropolis Suite I (The Chase), the idea was to have three concept albums based on the silent film of the same name covering the three parts in the movie. Certain tracks on The Archandroid carry forward these themes that inspired Monae's work on her first album. The styles range from very soul-jazz to much more aggressive pop songs. Her voice carries the whole album forward and the production work is hands-down incomparable.
www.myspace.com/janellemonae
10. Trentemøller - Sycamore Feeling - (In My Room)
Anders Trentemøller has for a long time been pushing dance music to cerebral levels. Sycamore Feeling captures the dreamy and complex side of Trentemøller and makes it sound like his composition takes no effort whatsoever. On closer inspection you'll find deeply woven emotion and thematic content both wild and telling.
www.anderstrentemoller.com
Most Memorable Music Vid
Diamond Rings* - "Show Me Your Stuff"
This video makes me crack up every time I see it. It's low budget but you can hardly tell. The style is extraordinary and although it looks quite serious, I think underneath it brews a good dose of humour. I am also obsessed with sexuality in sports and this video is a quintessential representation of my views toward the relationship.
www.youtube.com/watch?v=4cAqwco49m4
Top 2 Singles
Cults - Cults 7"- (Forest Family Records)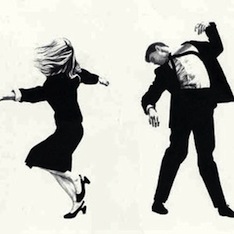 If you like things that sound remarkably old, before the time that any music we ever wanted could be found at our fingertips, then check out Cults. Their (limited 2010) recordings are darling malt-shop tunes.
cults.bandcamp.com
Cosmetics* - Soft Skin 7" - (Captured Tracks)
With the cold wave revolution kicking into high gear this year,Cosmetics joined the wave just in time with erotic, minimal and electronic tracks burned onto a short 7".
www.myspace.com/cosmeticscosmeticscosmetics
Label to Note
Record Makers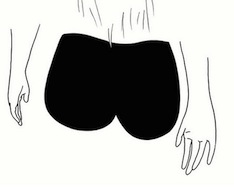 Ten years ago NicolasGodin and Jean-BenoitDunckel of AIR, along with Marc Teissier du Cros and Stephane Elfassi, founded the Record Makers label to explore the possibilities of dance and electronic music outside the constraints of major labels. With all those years under their belt they haven't missed a beat and still remain fairly underground, eluding a significant number of radars. Their music is exciting and easy to love. Record Makers have a touch of class and style in everything they do from Sebastien Tellier's highly sexualized music to Turzi's world-inspired styling and Findlay Brown's soulful electro-pop.
www.recordmakers.com/
10 year anniversary video: vimeo.com/9943586
3 Amazing Calgary Acts
It is so hard to limit down my choices of amazing Calgary bands. So many hard working musicians have put out phenomenal albums and rocked out live shows like nobodies business. When it comes down to it, I guess I have my own preferences for sounds and styles and these three acts have caught my interest and garnered dozens of listens. They're definitely worth checking out.
Lab Coast** (www.myspace.com/labcoast)
Ohama** (www.youtube.com/user/tonawalt)
Memory Screen** (www.myspace.com/memoryscreen)
One to Watch
D.B. Buxton*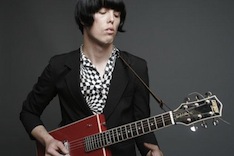 Found on the streets of Vancouver via Edmonton, D.B. Buxton made a living by busking for more than 16 years. He's certainly unique. In May 2009 Randy Kramer and Nick Eccleston of the Green Hour Band found him and asked him to open up for their band. It didn't take long before the three of them became The Orpheans and were releasing EPs and 7 inches on Neptoon Records. Mr. Buxton also stepped out of the shadows and did a solo release this year on Little Whore Records. He's one to watch. His en-crazed, charismatic character is impossible to ignore when he gets behind a microphone and his songwriting, albeit not everyone's cup of tea, will leave you wondering when you got transported back to the Midwest United States' garage blues scene of the 60s. It's worth the trip.
www.dbbuxton.com