!earshot picks for 2006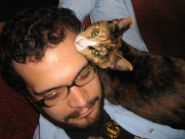 Justin Lanoue, Music Director, CFUV 101.9FM. Co-host of Charts & Graphs, Thursdays at 3PM, a recap of CFUV 101.9FM 's weekly top ten and host of Killerwhaletank, Thursdays at 4PM, featuring the best new rock, hip hop, electronic, soul, country and blues.
http://cfuv.uvic.ca
Other Picks: Canada Post
Charts & Graphs
Downbeat Years
Hop The Fence
Jazz Notes
Jeff Friesen
Pirates of the Caribbean
Powerchord
sHIFT Radio
The End of Silence

My Top 3 records of the year:
Subtle - For Hero: For Fool – (Lex)
After a stunning series of 12" and an absolutely beautiful debut album, A New White, Subtle overcame a series of misfortunes, including a tour van accident that left band member Dax Pierson paralyzed, to release this sophomore album. Combining hip-hop, electronic, rock and even elements of jazz, For Hero: For Fool, is where it all musically comes together with Dose One's abstract poetry to make the most challenging and brilliant album of the 2006.
The Tragically Hip - World Container – (Universal)
In a year of forgettable hipster bands not many noticed that The Hip released their best and most straight-forward album in years. World Container is instantly memorable, with catchy melodies and smart, self-aware lyrics that are miles ahead of most bands. Yet in the race to be "indie-r than thou" this one was ignored by the blogs and the other tastemakers who only want to be ahead of the crowd.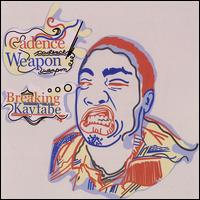 Cadence Weapon – Breaking KayfabeCadence Weapon – Breaking Kayfabe – (Upper Class)
Although it technically came out late in 2005 this album wasn't known to me until it became an unlikely chart champion here at CFUV in January. It hasn't left my CD player since. Breaking Kayfabe is the best, most promising debut album of the year and simultaneously the best hip-hop record of '06 because of his excellent wordplay, the in-your-face references to his hometown of Edmonton and the wonderful beats that are more than the usual hip-hop fare. (Big kudos for the Silent Hill sample as well!)
Most under-rated record of the year:
The Drones – Gala Mill – (ATP)
On this album from this Aussie combo the expand the rockin' bluesy swagger of their 2005 release (Wait Long By The River and The Bodies Of Your Enemies Will Float By) into a more concise, cohesive collection of songs that are danged impressive.
Most over-rated record of the year:
The Knife – Silent Shout – (Mute)
You've been fooled, hipsters!
Best local release
– Victoria
:
Various –
Aaargh! Annual Year One
– (Aaargh!)
Since it's hard to pick only one local band with the wealth of great music this city has to offer, I think this compilation best speaks to the quality of musicians in this city, featuring tracks by
Run Chico Run
,
Away Ri'o
,
Himalayan Bear, Immaculate Machine
and many more that make Victoria an underrated music scene.
Best personal campus/community radio moment or experience of the year:
In-studio performances by Julie Doiron, Shotgun & Jaybird, Andre Ethier and Kinski gave me the fuzzy feeling that only campus radio can give but the highlight of the year for me was catching an impromptu performance by David Cross during CMJ week in New York in November. That man is a genius.
Record you are most anticipating for 2007:
The new Why? record is tops on my list. Elephant Eyelash was one of the best records of 2005 and I've been salivating for new stuff ever since. Check out his remix of Danielson's "Did I Step On Your Trumpet" for only a hint of the twisted pop genius that this man possesses.