!earshot picks for 2006
Marc 'Oxide' LaCasse
sHIFT Radio broadcasts from the University of Manitoba Fridays 9-11pm CST 101.5 UMFM with minimal techno from Andre Bisseck & deep funky house from Oxide, tune in for fresh weekly mixes and on air or in studio guests.
http://www.umfm.com/
Other Picks: Canada Post
Charts & Graphs
Downbeat Years
Hop The Fence
Jazz Notes
Jeff Friesen
Pirates of the Caribbean
Powerchord
sHIFT Radio
The End of Silence

My Top 3 records of the year:
Joey Youngman – What's Your Fetish? – (Fetish Recordings)
This man is amazing, with his many monikers and labels (Mario Fabrini, The Girth & Blue Label) he's spanned across so many genres of house there's no denying his abilities, here's looking to 2007 for more quality grooves.
Kaskade – Love Mysterious – (Ultra Records)
Being a fan of almost all of his (Om Records) releases I knew there had to be a wind of change coming soon and this was it. Ryan 'Kasakde' Raddon possess a varied amount of talent and he decided to drop it all here at once. Progressive and trance like melodies creep through a lot of the tracks but if anything Stars Align out shine all the rest of them. With remixes out now you'll know exactly what I mean by 'different' but its still top notch quality music.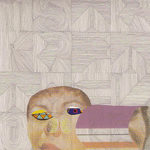 MSTRKRFT– The Looks – (Last Gang Records)
Every song was fantastic with great catchy tunes like Easy Love & the MonsterHospital remix of Metric made this duo one of my favorites. I felt like I was taken on a trip back to the actual art of producing instead of hearing regurgitated sounds. Housey yet full of electro sampled sounds this definitely made my year. Its to bad that after talking to Al P I was treated to a dismal DJ set performance rather than a Live Pa show I was expecting when they visited Winnipeg.
Most under-rated record of the year:
Nelly Furtado – Loose – (Geffen)
It's been said time and time again throughout the year but I'll recap. Yes she dropped her good Canadian girl image for a drastic change but look what it did, Nelly gained more world wide notoriety than ever with the aid of Timberland and I think she should be thanked for doing it. It took me a couple spins before I started singing Maneater in the shower but it's grown on me now and I have a lot more respect for her career than ever.
Most over-rated record of the year:
Basement Jaxx – Crazy Itch Radio – (XL)
Plain and simple, WHAT THE HELL HAPPENED? These boys pounded out so many good tracks for years and now its all over as far as I'm concerned. Not sure how people enjoyed this atrocity but I find no value in it whatsoever.
Best local release – Winnipeg:
Well it's not your ordinary release but I think shouts out go to Joe Silva (www.purespace.com) He worked the house scene with releases and dj'd a fair bit but he's turned his efforts to writing scores for movies local and abroad. One of my favorites is Stryker 2004 by Noam Gonick.
Best personal campus/community radio moment or experience of the year.
Everyday has been an enjoyful one. This is our 7th year on air and We're the longest running underground radio show in Winnipeg with local and international guests we've built a loyal fan base that still calls us to give us the lowdown before they go out on the town.
Record you are most anticipating for 2007:
After moving into my new home I'm yearning for some good funky and jazzy music, hopefully there might be some resurrections of Bill Withers or Curtis Mayfield tracks that will surface in the new kaleidoscope of hip hop artists.