!earshot picks for 2006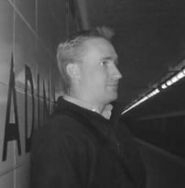 Michael Gerbrandt
I host the Downbeat Years heard every Saturday afternoon from 4-5:30 on UMFM 101.5FM in Winnipeg. We hope to be one of the first places in the city to play all the new over-hyped British bands. We've done a bunch of interviews with local and touring bands this past year and we hope to continue that trend this year.

The Downbeat Years
Saturdays, 4-5:30PM CST
www.umfm.com
www.myspace.com/downbeatyears
Other Picks: Canada Post
Charts & Graphs
Downbeat Years
Hop The Fence
Jazz Notes
Jeff Friesen
Pirates of the Caribbean
Powerchord
sHIFT Radio
The End of Silence

Top 3 Records of the Year:
Magneta Lane – Dancing With Daggers – (Paperbag Records):
With the buzz that surrounded Magneta Lane when they first released The Constant Lover EP in 2004, it would have been very easy for the band to just rerecord that EP with a few new songs tacked on at the end. Instead they entered the studio with MSTRKRFT and released 10 new tracks that better the old EP by a mile. Dancing With Daggers combines fury, subtlety, sass, anger, and introspection. It was the one record released this year that I wanted to listen to over and over again.
The Long Blondes – Someone To Drive You Home – (Rough Trade):
The Long Blondes have been kicking around for a few years now. Formed in Sheffield, UK, they continue that city's long line of great pop bands (Arctic Monkeys, Pulp, The Human League). Their debut CD draws heavily from the Britpop era of the early 90s but also adds 1950s flair with a certain mature romanticism. A record made by aging hipsters who are well aware of who and what they are.
Muse – Black Holes and Revelations – (Warner Brothers)
The latest record by Muse continues their march to be not only the best live band in the world but also the best band period. This record contained two of the best rock singles of the year in "Supermassive Black Hole" as well as the absolutely perfect "Starlight". While there are one or two duff tracks on the disc, when Muse gets it right, they take music to heights other bands can only dream of.
Most Under-rated Record of the Year: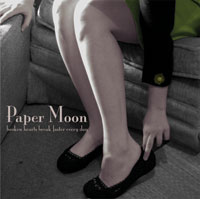 Paper MoonPaper Moon– Lonely Hearts Break Faster Every Day – (Endearing Records)
Winnipeg's Paper Moon just may have released the perfect pop record. With so many moments to smile about, it may take a while to even realize how sad some of the lyrics are. This is a record that should not be played on college rock radio, it should be played endlessly by commercial Top 40 stations around the world. Here's hoping…
Most Over-rated Record of the Year:
Razorlight – Razorlight – (Universal)
I absolutely loved the first record by Razorlight that was released in 2004. It took the Libertines sound and cleaned it up for the radio. It was with great disappointment that I listened to their latest record though. I've never heard a band so in a rush to appeal to middle aged business men. The music is undeniably catchy but the lyrics have absolutely no meaning whatsoever. It's like listening to later day Bryan Adams, John Mellencamp, or The Eagles. I'm going to hang onto this disc though as I have a feeling I'm really going to like it when I'm 45 years old.
Best Local Release – Winnipeg:
Twilight Hotel – Bethune – (Festival)
When this record first arrived at the station I was startled by how beautiful it was. Combining country, folk, roots, and rock – this release had it all. The first track, also named "Twilight Hotel" is a standout as well as the truly wonderful "Ponoka". Embarrassed to say that I haven't seen them live yet, that will definitely be one of the goals this year.
Best personal campus/community radio moment or experience of the year:
Some of my favourite moments this year include: Talking movies with Magneta Lane, watching hockey with Immaculate Machine, waking up early with Hinterland, and rapidly quizzing Paper Moon. Also see: Jumping up and down to Shout Out Out Out Out at a Halloween party, gushing over The Strokes when they came to Winnipeg, and paying far too much to see Franz Ferdinand/Death Cab For Cutie/The Cribs then deciding it was totally worth it.
Record you are most anticipating for 2006:
I'm interested to see what the class of 2004 has been doing over the last year. Looking forward to new music from The Kaiser Chiefs, The Rakes, Maximo Park, Editors, and especially Bloc Party. The debut I'm most looking forward to would have to be Klaxons as well as the return of Arcade Fire.