!earshot picks for 2006
anne-marie
Host and Producer of "Hop The Fence" at CHUO radio in Ottawa since 2002. The weekly program features interviews with great Canadian musicians of all genres. Listen every Friday at 5 p.m. in Ottawa at 89.1 FM or listen on-line at www.chuo.fm.
I've had a passion for music since forever. For some reason, I've always been attracted to out-of-the-ordinary, non-commercial music, art, fashion, etc. There is so much to hear and so precious little time. So I started my own radio program which gives me opportunity to discover plenty of awesome under-the-radar Canadian indie music.
http://www.myspace.com/
hopthefence
Other Picks: Canada Post
Charts & Graphs
Downbeat Years
Hop The Fence
Jazz Notes
Jeff Friesen
Pirates of the Caribbean
Powerchord
sHIFT Radio
The End of Silence

My Top 3 records of the year:

Ox – American Lo Fi, - (Killbeat)
No surprise here! A musician who has always followed his heart with a genre-crossing, stripped down, DIY sound, Mark Browning, fearless leader of Ox, confirms his well deserved accolades with American Lo Fi. Blending 70s rock with Americana folk landscapes, the vulnerability of his songs and the potency of his words will leave listeners pining for their lost years of innocence. Who else would give us a twangy remake of Cheap Trick's 1979 commercial hit, Surrender!
http://www.oxmusic.ws/

The Dears – Gang of Losers – (Arts & Crafts)
Montreal's The Dears are sonically inspiring. Gang of Losers provides more of the stuff they do so well: understated calamity, self-deprecating humour enveloped in exotic aural sensations. Live, The Dears are too robotic and seem like they'd rather stick needles in their eyes. But on disc, The Dears are staggeringly brilliant: definitely music for headphones.
http://www.arts-crafts.ca/thedears/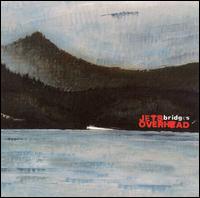 Jets Overhead – Bridges – (Microgroove/Warner)
There's something strangely surreal and nonchalant about the west coast lifestyle. It's a place where socks worn with sandals are not a fashion faux-pas. You could say Victoria's Jets Overhead have captured that west coast aura on their latest disc, Bridges, with 13 pretty songs and 60 minutes of melodic, indie pop. But here, they get extra kudos for defiantly posting all their songs for download on their website. Their indifference is golden.
http://www.jetsoverhead.com/
Best local release - Ottawa: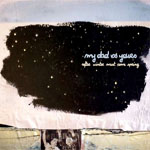 My Dad vs Yours – After Winter Must Come Spring – (independent)
Their latest progeny, After Winter Must Come Spring, contains some of the most exquisite music ever to bend my ears. My Dad vs Yours are a truly gifted Ottawa indie collective of five creative friends who break all the rules and cross more boundaries than a rug rat with a crayon. The music speaks for itself on this delicious little gem, which was recorded and mixed at Montreal's hotel2tango studio.
http://www.mydadvsyours.ca/
The Acorn – tin fist – (independent)
The new release from one of Ottawa's favorite bands has been hotly awaited and coveted by fans far and wide, beyond our not-so-sleepy capital city. The Acorn have broadened their musical scope with tin fist. The disc is a coup-de-force with songs that will melt your heart and carve deep, permanent grooves in your cortex. Tin fist shall raise the collective consciousness of indie music lovers everywhere. Not to be missed.
http://www.theacorn.ca
Best personal campus/community radio moment or experience of the year:
My CHUO and CKCU colleagues and I had a great time welcoming delegates to Ottawa for the NCRA Campus Radio Conference this past June. The conference was informative and fun. The best moment was having all our peers help us celebrate CHUO's 15th anniversary. Community radio peeps rock!