!earshot picks for 2008
One thing that irks the crap out of me is stupid punk kids that hate on this band.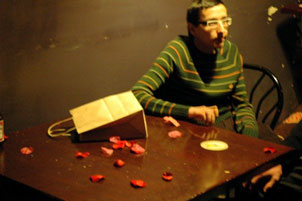 John Pantherbone
Oh hai. I'm John Pantherbone (most call me pbone). I'm the music director at CKXU in Lethbridge, AB. I do a show called Canada Post-rock that mostly covers new music to the station. Ambient, noise, stoner metal, etc. you know, the usual stuff to grate carrots to.
2008 in Review
As the new year comes in, it time to look back at the musical year that was...
The '2008 Best of...' Playlists
The year-end playlist for friends and family is an annual tradition for many music lovers. !earshot takes a look at what a few of our friends and family from the music obsessed world of c/c radio are cooking up this year.
Weirdoes & Movie Stars: Bazooka Goes Bonkers In the O-EIGHT
By Bruno Mazzotta
Fader in the Key of Simultaneity
By Andrea-Jane Cornell
Meat's Sweet Treats
By Luke Meat
Picks and Pans 2008
Looking back at some of the best, the over-rated, local surprises and more...
New Shit
Jazz Notes with Jim
The Church of Noise
Jazz on the Rocks
I Am Collecting Beautiful Things
Nasty Jag Sound Crew
Canada Post-Rock
The Kitchen Sink
My Top records of the year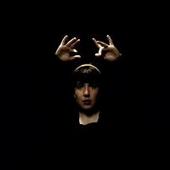 Katie StelmanisKatie Stelmanis – Join Us– (Blocks)
I remember when this first came in to the station in January and thinking it's going to be one of my best of 2008. I can't pin down what's my favorite part of her music, either her bright and golden classically-trained vocals, the crunchy distorted round-shaped midi electronics, the dramatic pianos or the fact that it's put out on Blocks recording company. It's always fresh, everytime I listen to it.
Black Mountain – In The Future– (Jagjaguwar)
Nothing but rock on highly anticipated second album from the Mountain. This album so should have received the Polaris Prize. It seems like I'm the only person that hasn't seen them live either! Everytime they play a show I end up not being able to go. One day though, one day...
Fucked Up – Chemistry Of Common Life– (Matador)
Everything about this album slays. From the rippin' first track with punk/soul vocals from Lullabye Arkestra to the beauty/beast style track with Katie Stelmanis. One thing that irks the crap out of me is stupid punk kids that hate on this band. It bugs me so much. They spend all their time complaining about how much punk sucks nowadays from labels like Fat Wreck or Epitaph and then they get a band like Fucked Up with a genuine early raw punk/hardcore sound and even builds upon that style with 18 minute songs, shoegaze guitars, guest female vocalists, social/political commentary and more yet they still reply with "this sucks". Gahhh. I guess some punk kids will never be satisfied with anything.
Frida Hyvönen – Silence Is Wild– (Secretly Canadian) www.fridahyvonen.com/
Building on her simple piano ballads to fully formed near-perfect pop songs with choirs and arrangements Swedens' Frida Hyvönen second album is a stunning and timeless pop album. Fridas lyrics are vivid snapshots of a very real woman's life, love and travels. There's something so appealing and so cool & chic about her style that makes her music that much more interesting. She personifies my idea of a real woman with her fashion sense and her lyrics on a seemingly average life, only with a twist.
Begushkin – King's Curse– (Locust Music)
Take a trip into the dark and twisted mind of Dan Smith with the second album from his project called Begushkin. The sound draws from many genres including gypsy/world folk/vaguely psychedelic rock/surreal folk and more. His nasal vocal style reminds me of a mixture of Ade Blackburn and Danielson, although it's very unique though and I probably shouldn't compare it to anything. The lyrics are heavy on mythology/folklore and very visual. It's like nothing I've heard before.
Most under-rated record of the yearGianna Lauren – Fist In A Heart– (Independent) I don't know how underrated it is actually, but I haven't heard hardly anything on this album. She's from Ottawa and has a real nice and soothing silken vocals. It's her debut album too. I'm looking forward to more music from her.
www.myspace.com/giannalauren
Most over-rated record of the yearHuman Highway – Moody Motorcycle– (Secret City) From the lameoid cover art to the boring pastiche of retro sounding pop songs this was the most forgettable thing I had come in this year. Seriously, look at that cover art. What were they thinking?
Best local release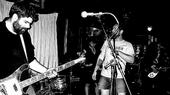 Endangered Ape Endangered Ape! I think even the band was surprised with how much local buzz this punk rawk group generated. The longtime Lethbridge music-head Paul Lawton started this project because he needed a band for a Sled Island show. His old band fell apart or something so he threw together Endangered Ape for it. Now they're on every Lethbridge blog and have even played a short west-coast tour. They have super fun live show and the singer Adam Munro is Lethbridges' own David Yow. One time they were doing a Lethbridge show and me and some friends went to the dollar store across the street and bought some underwear to throw on stage. Adam wiped his sweat off with it and kept going.
Endangered Ape plan on touring Canada and recording some new stuff in the new year so keep your eye on them. http://www.myspace.com/endangeredape
Best personal campus/community radio moment or experience of the year.
My station (CKXU) has been doing really good this past year so I don't have much to say about that but personally one of the best things for me was quitting Pitchfork Media. I just stopped going there everyday. I just couldn't stand it anymore. I think I'm a better person now because of it. Sometimes I'm a bit behind on some music news but I can find most of it from internet forums or other music sites.
Record you are most anticipating for 2008
Magnolia Electric Company (www.magnoliaelectricco.com/). Always one of my favorites. I think they're going to studio with Steve Albini again for it.