!earshot year-end picks 2008 : Jazz on the Rocks
Jane Bunnett has explored her passion for Afro-Cuban music and western jazz for two decades.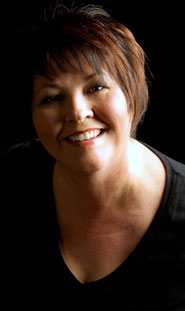 Shelley Gummeson
Jazz On The Rocks
Friday 5-7 pm
CFBX, 92.5 The X
Kamloops BC
Jazz On The Rocks is ear candy for the hip. Shelley is a frequent contributer to !earshot-online.com.
2008 in Review
As the new year comes in, it time to look back at the musical year that was...
The '2008 Best of...' Playlists
The year-end playlist for friends and family is an annual tradition for many music lovers. !earshot takes a look at what a few of our friends and family from the music obsessed world of c/c radio are cooking up this year.
Weirdoes & Movie Stars: Bazooka Goes Bonkers In the O-EIGHT
By Bruno Mazzotta
Fader in the Key of Simultaneity
By Andrea-Jane Cornell
Meat's Sweet Treats
By Luke Meat
Picks and Pans 2008
Looking back at some of the best, the over-rated, local surprises and more...
New Shit
Jazz Notes with Jim
The Church of Noise
Jazz on the Rocks
I Am Collecting Beautiful Things
Nasty Jag Sound Crew
Canada Post-Rock
The Kitchen Sink
My Top records of the year
Jane Bunnett – Embracing Voices – (EMI/Bluenote)
Jane Bunnett has explored her passion for Afro-Cuban music and western jazz for two decades. For the first time, she has let loose her passion for the human voice. Enlisting in the great voices of Kellylee Evans, Molly Johnson, Grupo Vocal Desandann (a 10 piece Cuban/Hatian choral ensemble) and rap artist Telmary Diaz, Bunnett has redefined her known path. Jane Bunnett's soprano sax and flute blends perfectly with the voices, truly becoming another voice in the recording. Embracing Voices is sweepingly beautiful and emotional. The album defies categorization.
www.janebunnett.com/
Sinistrio – Sinistrio – (Chronograph Records)
There is more to Alberta than beef and oil, music appears to be a commodity as well. Sinistrio, is a trio centering around the sound of the Hammond B3 organ. Banding together are music veterans, Jon May, drums and bandleader, Jeff Drummond, guitar and Steve Fletcher, Hammond organ. Their wildly varied music interests and years of honing their considerable musicianship, has led to their self-titled debut, Sinistrio. The music appears to takes one shape, then morphs into another, constantly drawing you in and playing with your ears. Is it rock? Is it jazz? Is it groove? Yes, it's all that and then some. This CD leaves you wanting more. By the way, the name Sinistrio does not imply a bunch of naughty boys. The name is taken from the Latin word sinistra meaning left. Steve Fletcher plays the organ with both left and right hands. They are reminiscent of Soulive.
www.myspace.com/sinistrio
Molly Johnson – Lucky – (Verve/Universal)
Oh no, not another "jazz songbook" CD. In a music market that is glutted by girls yodeling the jazz classics, steps Molly Johnson. Except that Molly Johnson doesn't just step. She struts, strides and vamps. She owns every sashay, just as she owns every phrase she sings on her new album Luck. This is not just another "jazz songbook" album. Lucky, is Molly Johnson's tribute to the American jazz classics. Her unique phrasing and late night voice along with truly inspired playing by trio Phil Dwyer, Mark McLean, and Mike Downes and playing by Ben Riley, showcases these great songs, as they should be, with respect and passion. Molly Johnson has the chutzpah, experience and the talent to sing these songs.
www.mollyjohnson.com/
Best personal campus/community radio moment or experience of the year.
Near the beginning of the year I was to do an interview with BC's Shane Philip, world-folk artist that plays a didgeridoo. He swung through town on the tail end of a tour to have a chat. There we sat at a coffee shop and my recording equipment died. Deader than a beetle killed pine tree. Fortunately we were able to go over to my friend's commercial recording studio nearby, and record the interview there. It was a great interview and Shane even gave an impromptu performance. I listened to some very cool music, produced a fine showcase for CFBX and my show, and made a friend in the process.
Record I'm most anticipating in the new year.
I can hardly wait to hear what Alberta trio Sinistrio have up their collective sleeves. They are currently working on a new album, and I heard it was going well.